1971 Chevelle Interiors
[ 1964 ] | [ 1965 ] | [ 1966 ] | [ 1967 ] | [ 1968 ] | [ 1969 ] | [ 1970 ] | [ 1971 ] | [ 1972 ]
Steering Wheels (Group 6.513)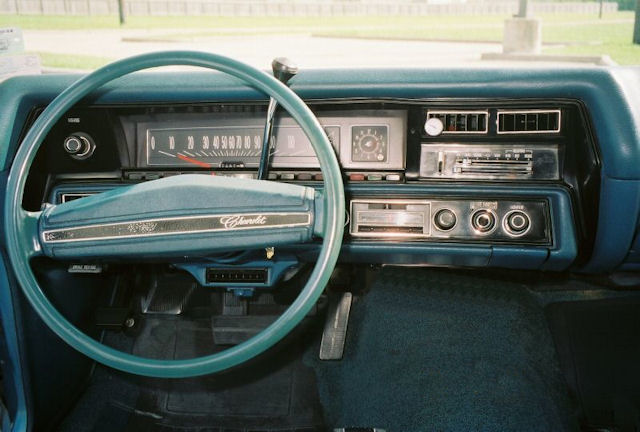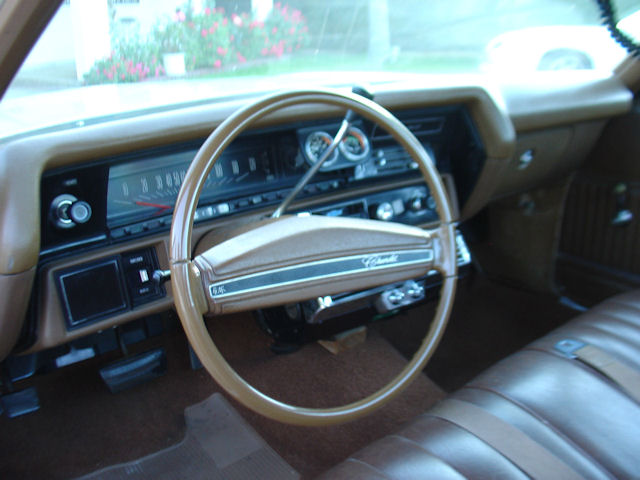 The new steering wheel design for 1971. Still color coordinated with the interior but now a padded horizontal bar replaced the plastic used in 1969 & 1970. Gone too is the MALIBU script in favor of a Chevrolet script.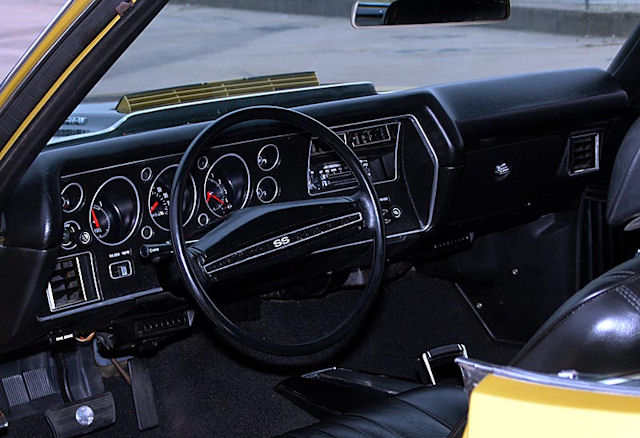 When optioned with RPO Z15, the steering wheel sported an SS emblem in place of the Chevrolet script.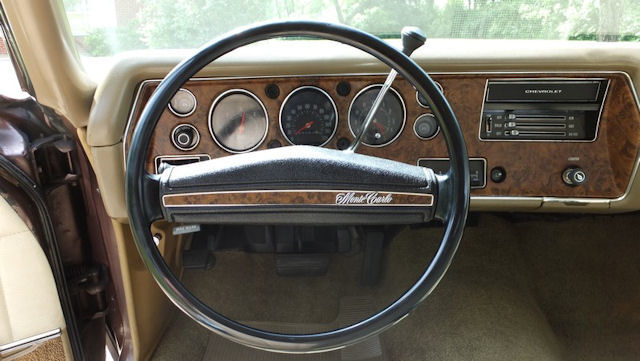 The Monte Carlo got a burlwood strip to match the dash along with Monte Carlo script.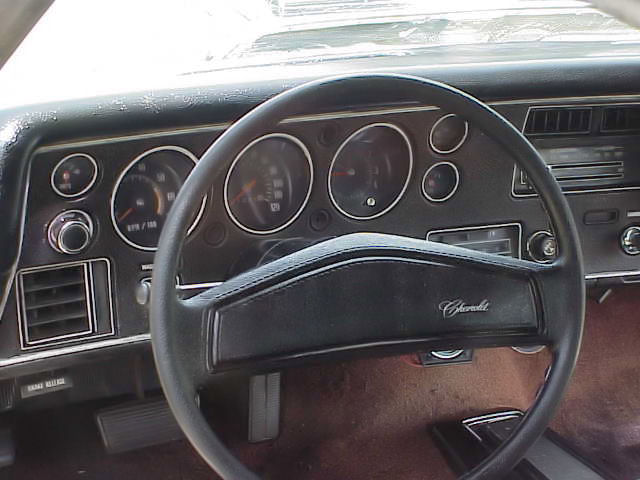 Although this is actually from a 1972 Chevelle, the NK2 Deluxe steering wheel was used both years. 1971 sales only saw 1,898 Deluxe steering wheels sold. Also note incorrect headlamp switch knob from the 1970 model year.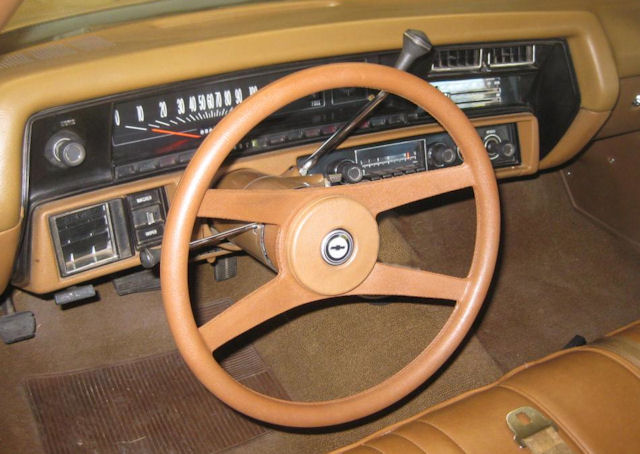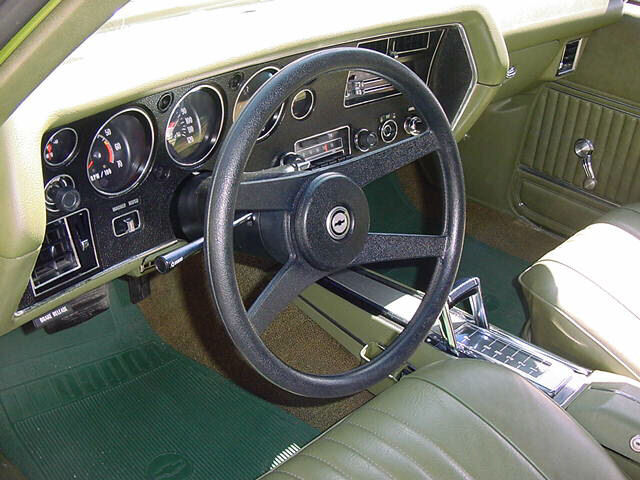 Note on a standard dash (no gauge option ordered) the NK4 steering wheel is color coordinated with the interior while the NK4 steering wheel on a non-SS optioned Malibu with gauges is always black to match the dash face.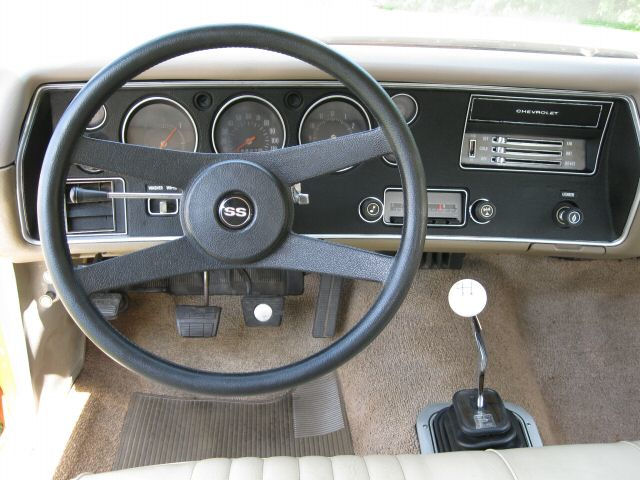 Optional NK4 4-spoke sport steering wheel. Note bowtie emblem on horn button on the non-SS optioned Malibus in the top two photos compared to the SS emblem on the SS-optioned Malibu in the lower photo. This SS emblem is not correct for Chevelles but was used on 1971 SS Novas. Only 8,962 NK4 steering wheel options were sold in 1971.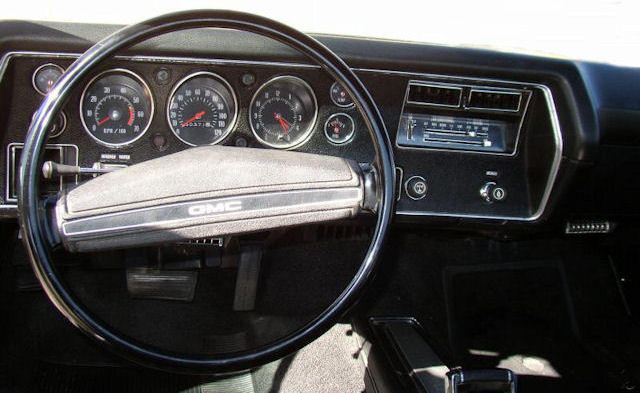 Although not a Chevrolet, the GMC Sprint pickup used the same wheel as the Chevelle with GMC centered on the horn bar.
Door Panels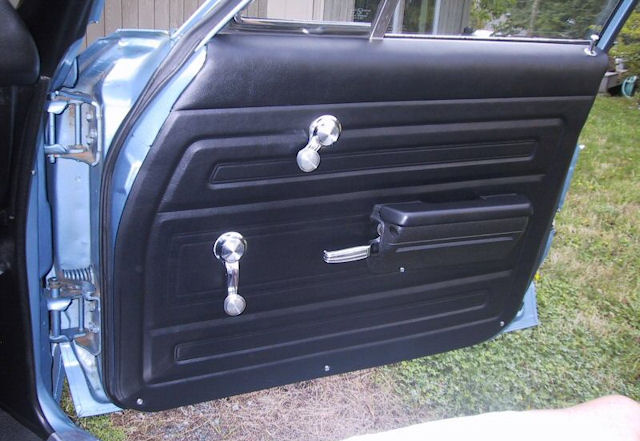 The Nomad series door panels were stylish but devoid of any bright trim.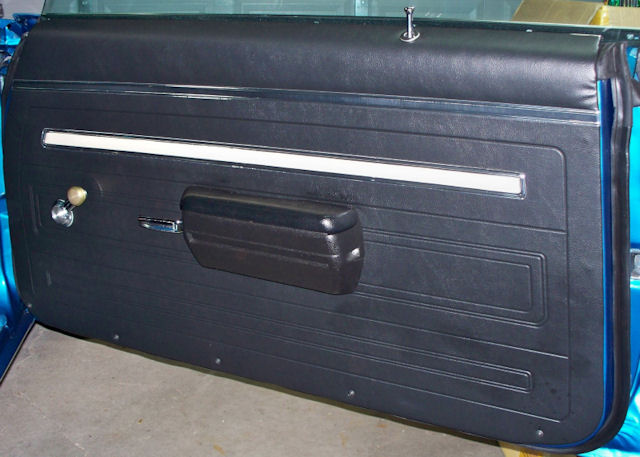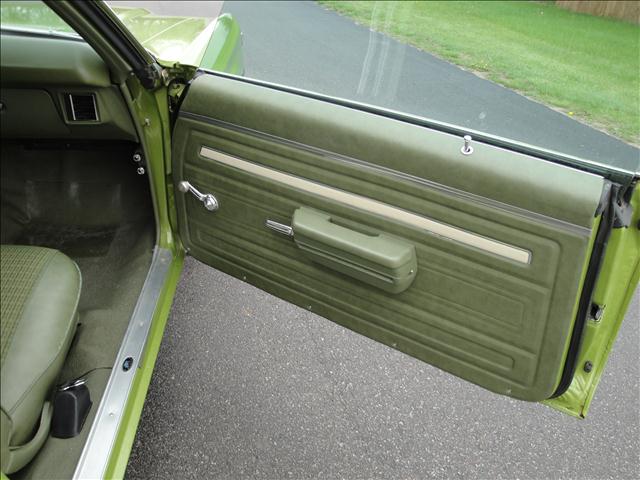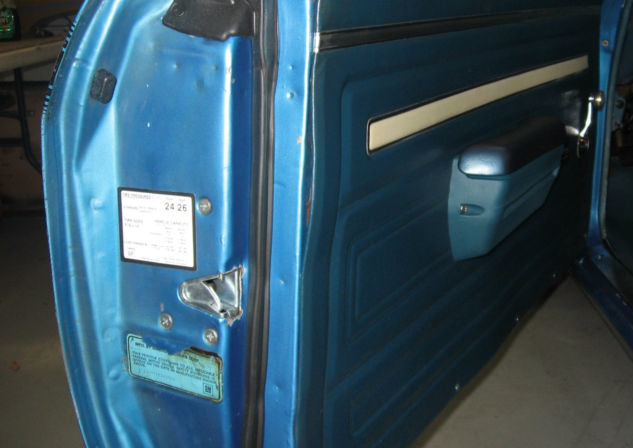 133/134xx Chevelle door panel was essentially the same as the Nomad wagon but with the addition of the while vinyl strip and came in black, green, and blue.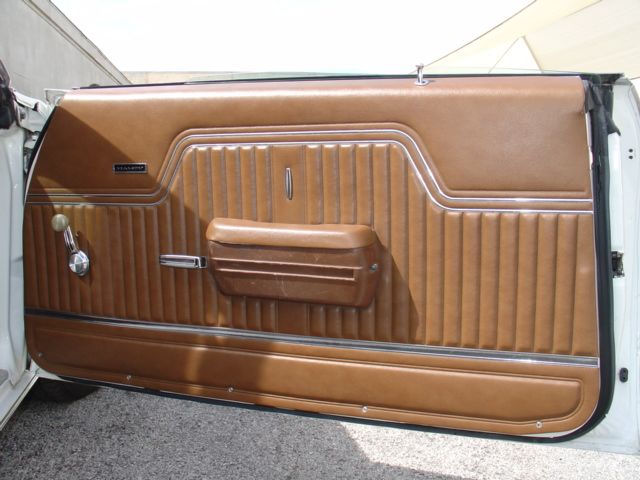 The 1971 Malibu sport coupe and convertible door panel continued the theme of 1970 with a MALIBU emblem.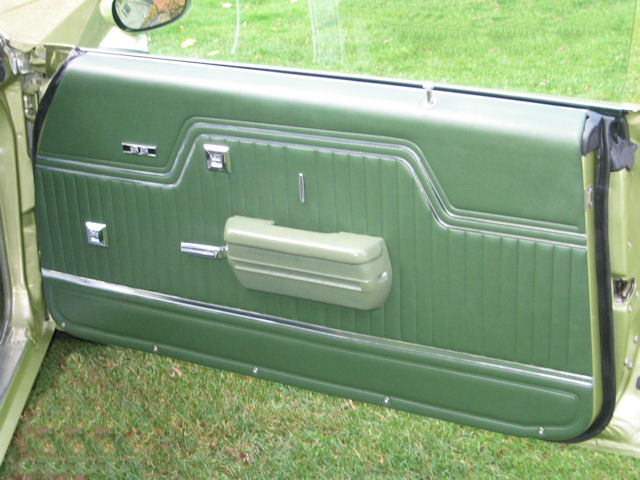 When the SS option was ordered, the MALIBU emblem gave way to an SS emblem.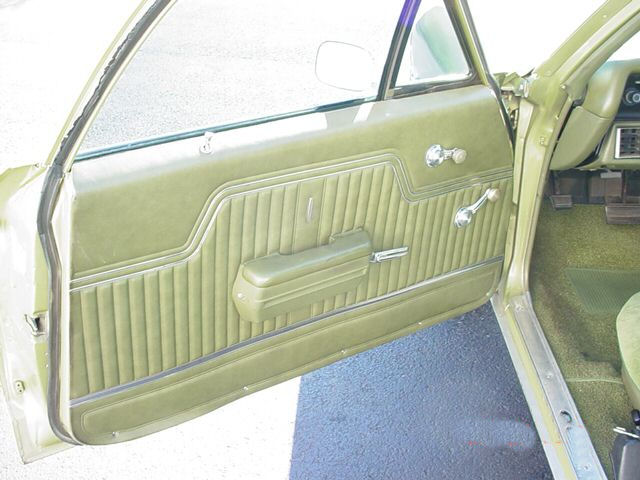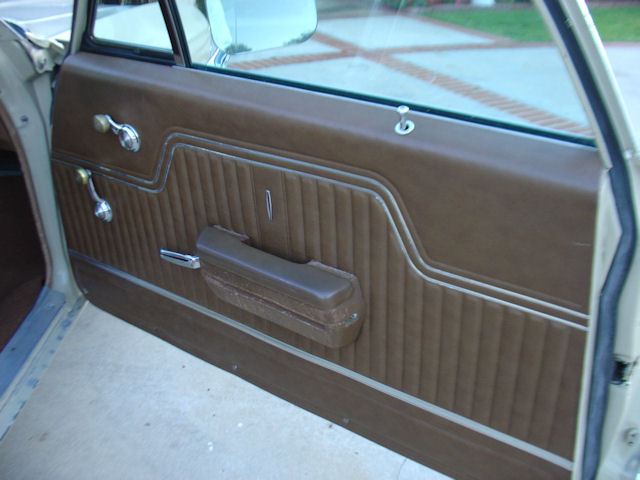 As in 1970, the El Camino door panel was devoid of any MALIBU or SS emblem.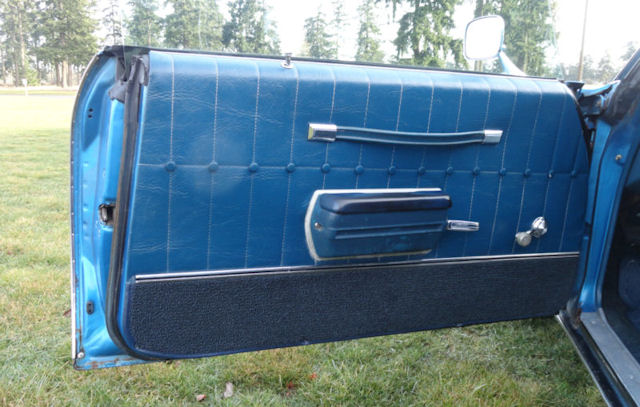 Monte Carlo in 727 Dark Blue Cloth
Upper portion of door panel is always in a coated fabric, never cloth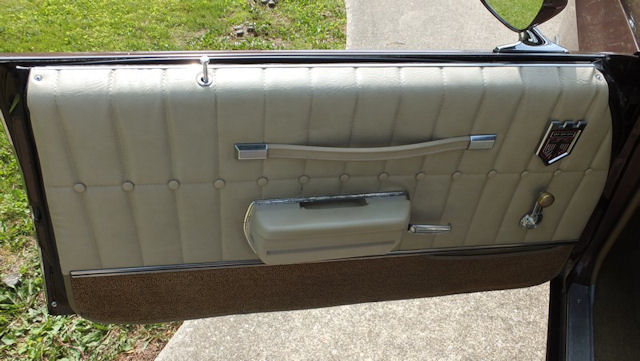 Monte Carlo in 717 Sandalwood Rapallo Cloth
This is an Oshawa-built Monte Carlo. It is not known if the door panel emblem is standard on those built in Canada
Instrument Panel - Group 10.000
Standard Instrument Panel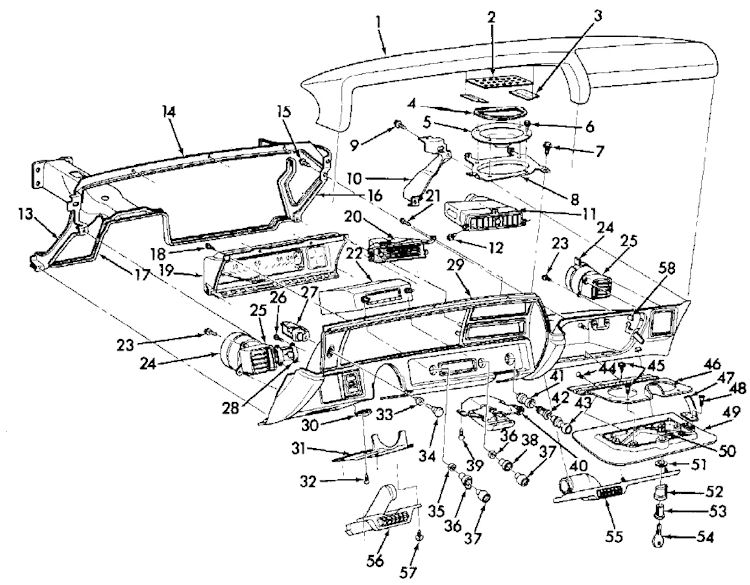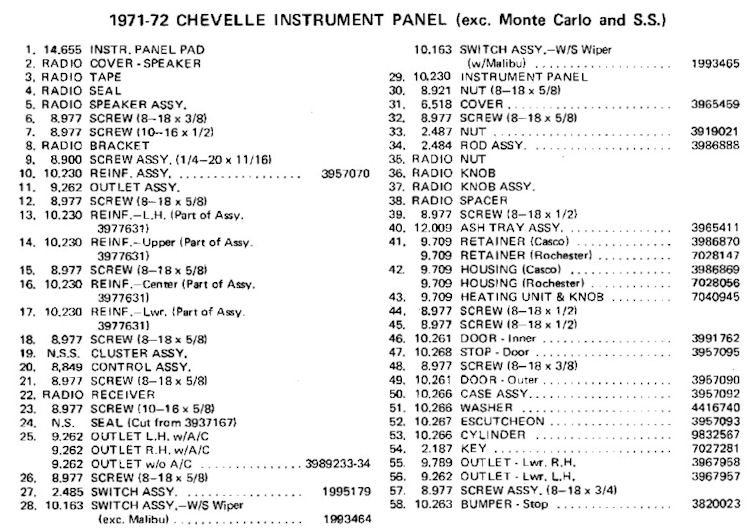 1970-1972 SS, Malibu, & Chevelle V8 Sport Coupe, Convertible or Pickup with U14 Instrument Panel Gauges, and Monte Carlo Instrument Panel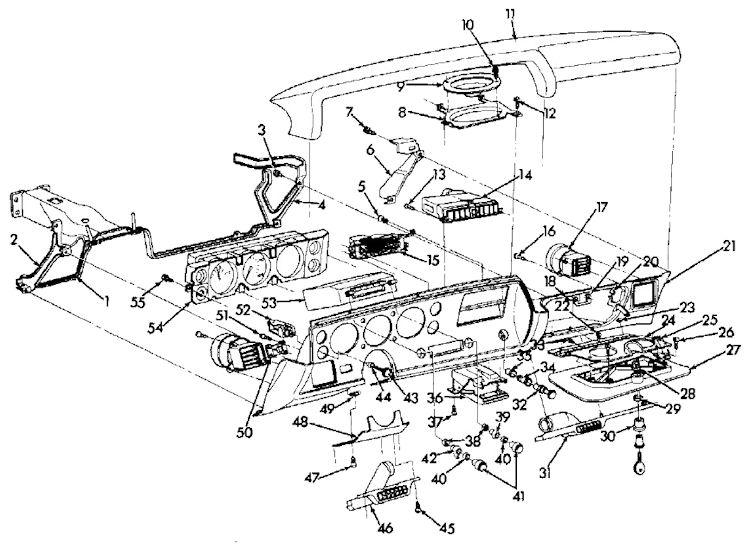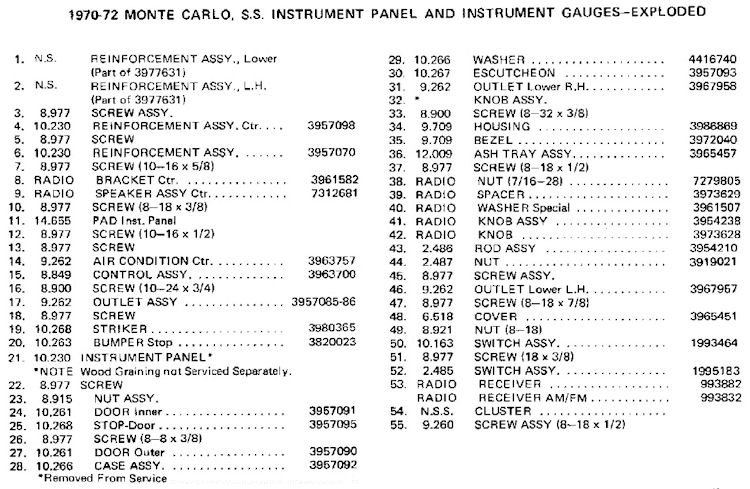 Seat Belts (Group 14.875)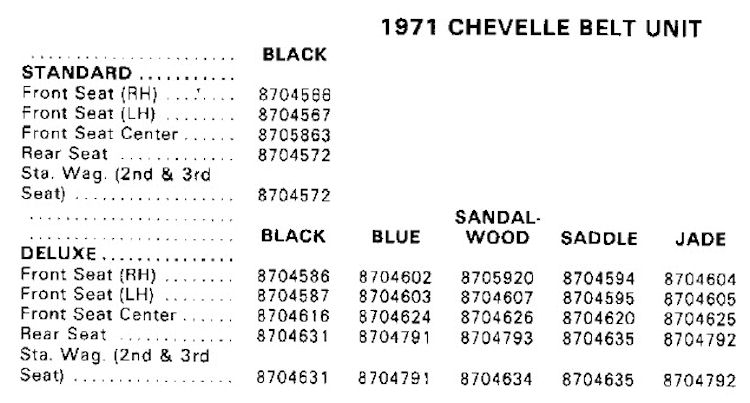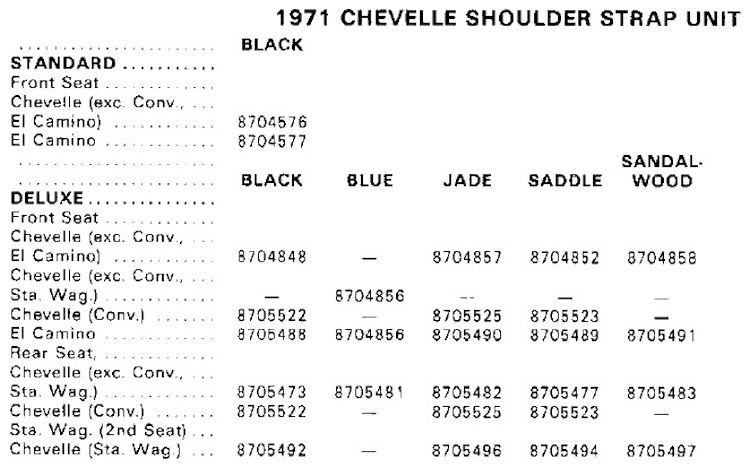 ---