1967 Chevelle Interiors
[ 1964] | [ 1965 ] | [ 1966 ] | [ 1967 ] | [ 1968 ] | [ 1969 ] | [ 1970 ] | [ 1971 ] | [ 1972 ]
Steering Wheels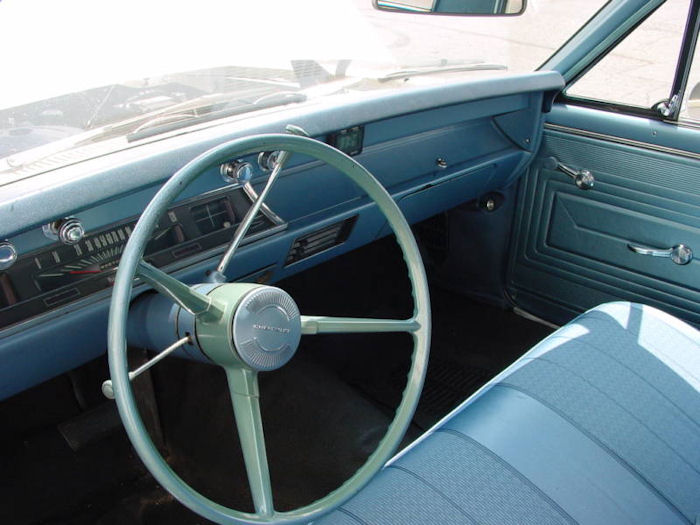 The Chevelle 300 came with a simple 3-spoke wheel with center horn button. Color coordinated to match the interior, the steering wheel came in black, fawn, or blue.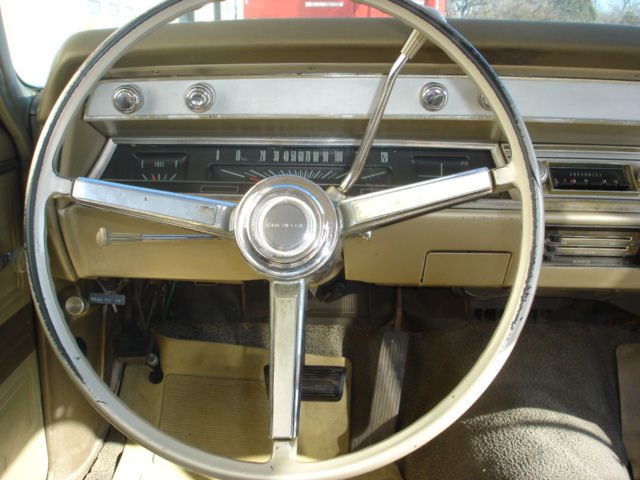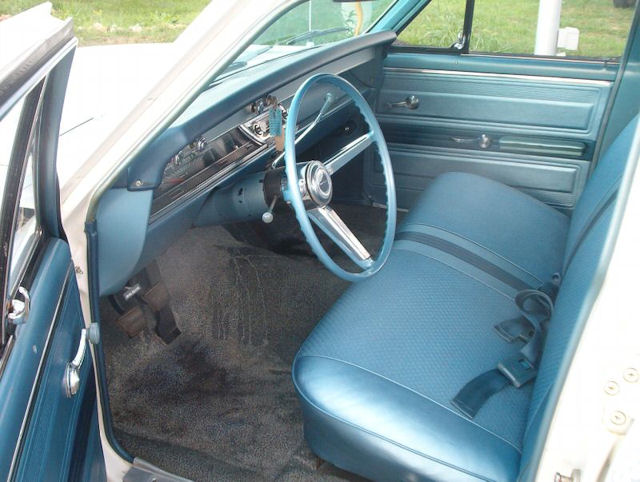 The 300 Deluxe wheel added bright trim on the 3 spokes and a new center horn button. Note the two horizontal bright trim arms do not have provisions for the horn buttons as do the Malibu, Concours, and SS396 steering wheels below do.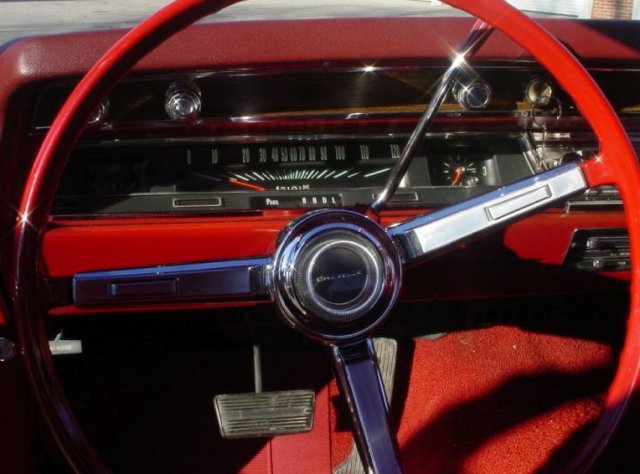 The standard Malibu and Concours steering wheel. Note the "CHEVELLE" on the horn button as opposed to "SS" on the SS396 below. This steering wheel was also optional on the Chevelle 300 and 300 Deluxe under RPO N30.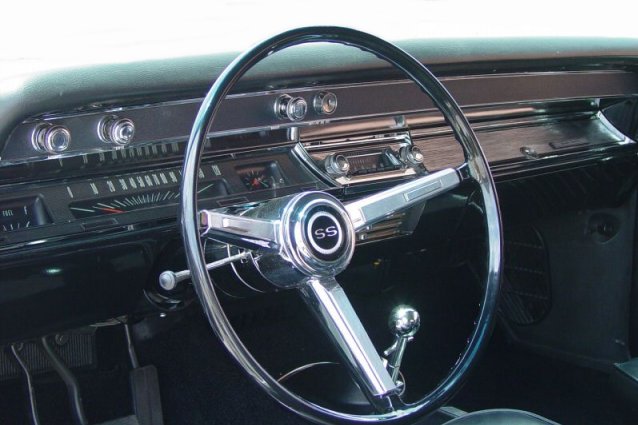 The standard SS396 steering wheel was identical to the Malibu and Concours steering wheel with the exception of the "SS" horn button in place of the standard "CHEVELLE" button. The SS horn button identification was new for 1967.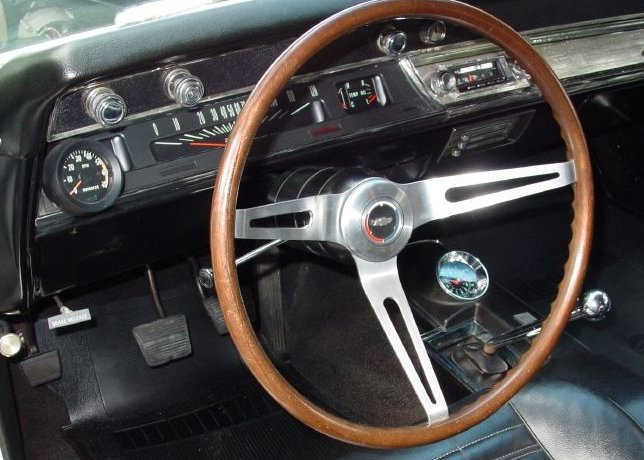 Available at extra cost was this simulated Walnut wood steering wheel under RPO N34 ($31.60) and available on any model. Note the horn button was moved to the center of the steering column and the distinctive 3-spoke design.
Door Panels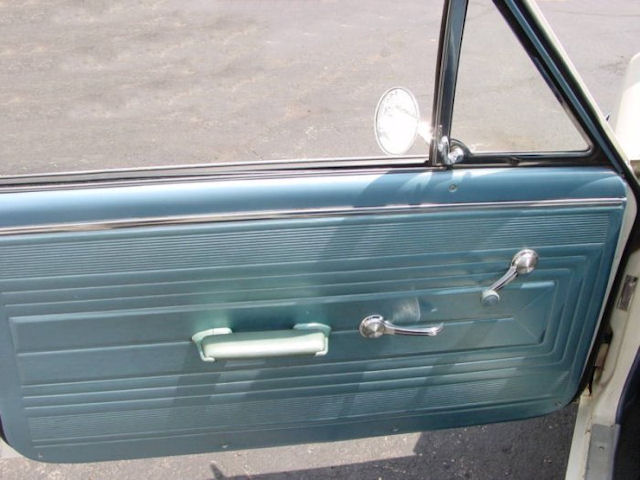 Clean, simple design of the Chevelle 300 door panel.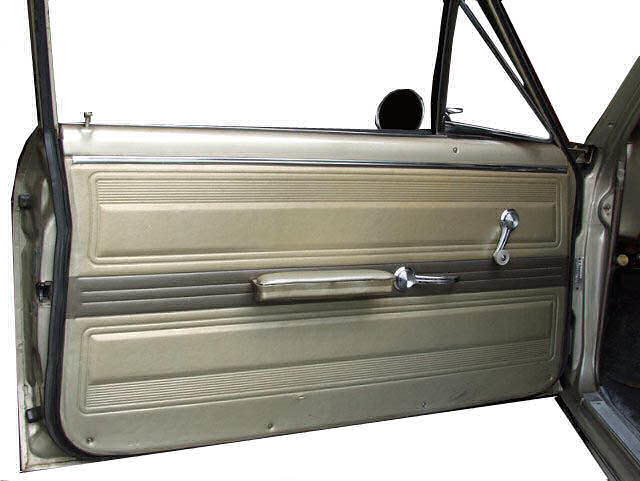 The Chevelle 300 Deluxe added a little more style and the center section was a darker fawn (or blue as shown above) resulting in a two-tone scheme. As one would expect, a black interior had a solid black panel.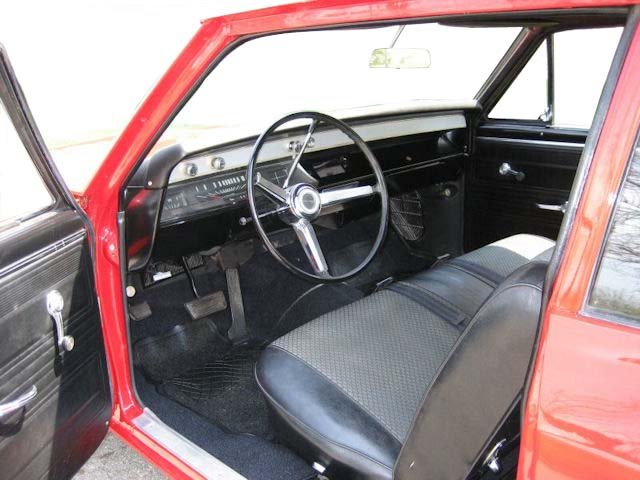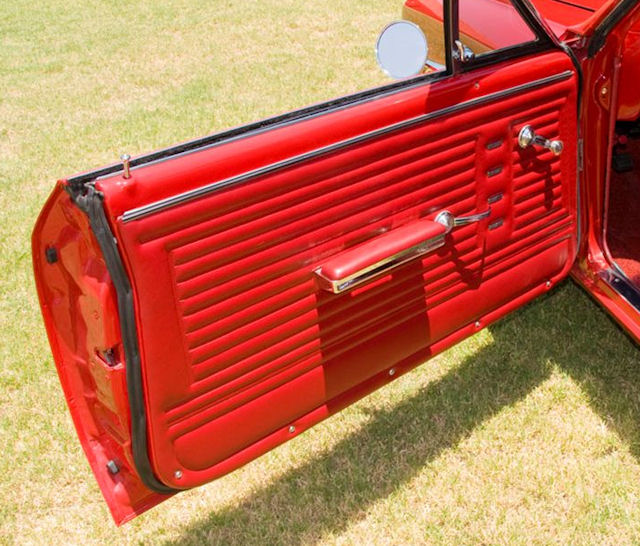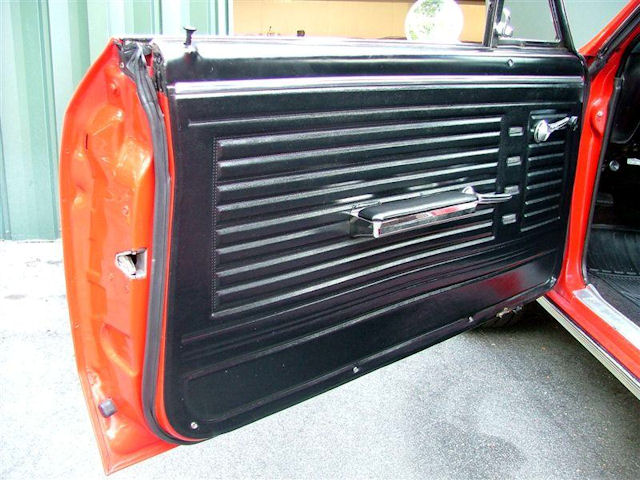 The Malibu, Concurs, and SS396 shared the same door panel design. Eight raised horizontal ribs broken up by 4 bright medallions on a flat surface.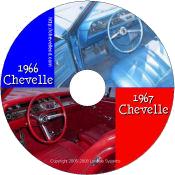 Want more in-depth information on 1966/1967 Chevelles? Take a test drive of my 1966/1967 Chevelle Reference CD.