1969 Chevelle Photo Gallery
[ 1964 ] | [ 1965 ] | [ 1966 ] | [ 1967 ] | [ 1968 ] | [ 1969 ] | [ 1970 ] | [ 1971 ] | [ 1972 ]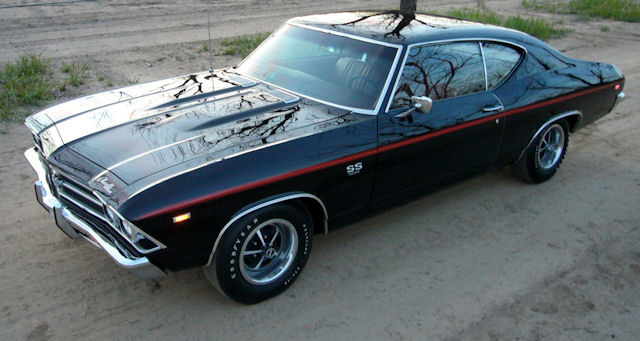 10 10 - Tuxedo Black ~ Courtesy Jeff Griffith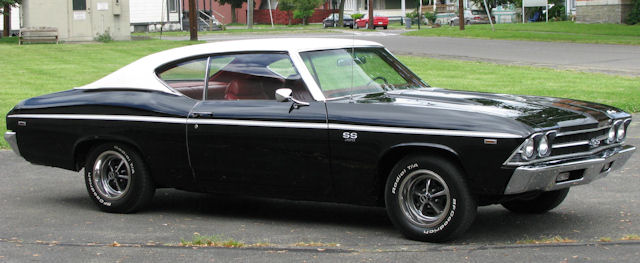 10 A ~ Tuxedo Black, white vinyl top ~ Courtesy Frank Smalley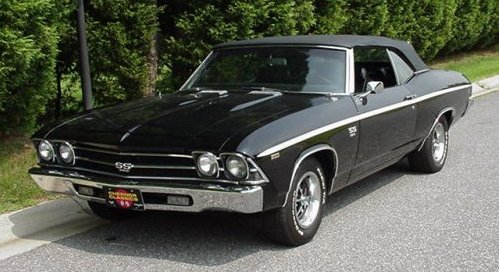 10 B ~ Tuxedo Black, black convertible top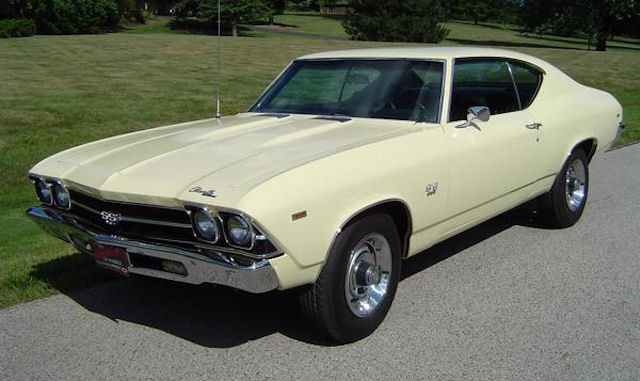 40 40 ~ Butternut Yellow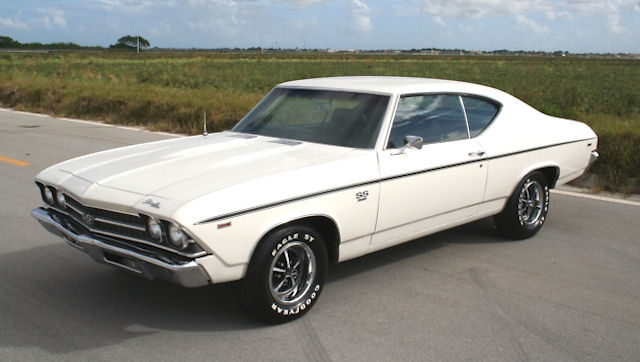 50 50 ~ Dover White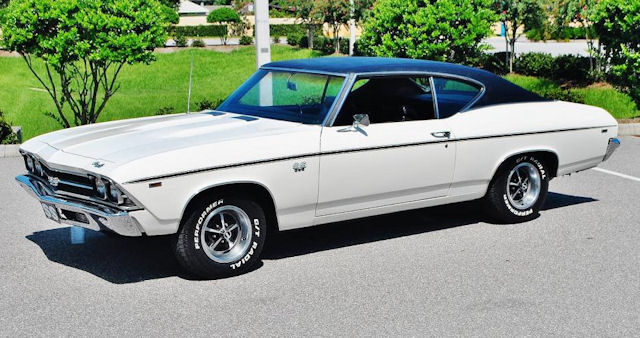 50 B ~ Dover White, black vinyl top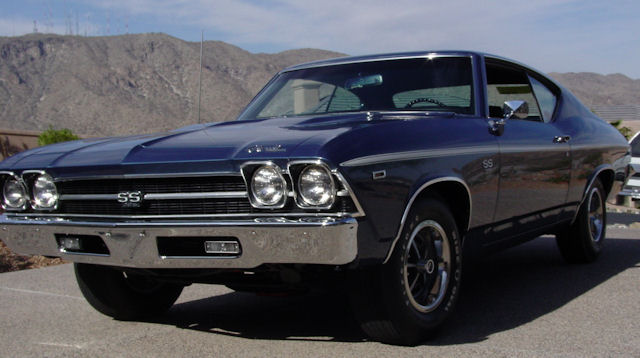 51 51 ~ Dusk Blue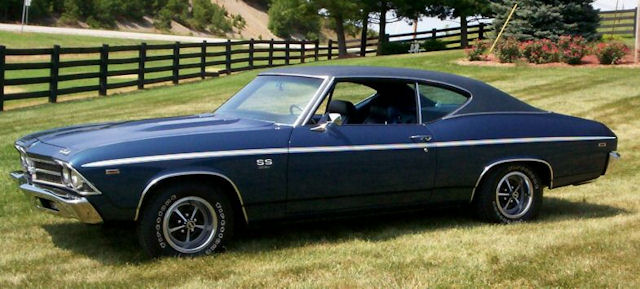 51 C ~ Dusk Blue, blue vinyl top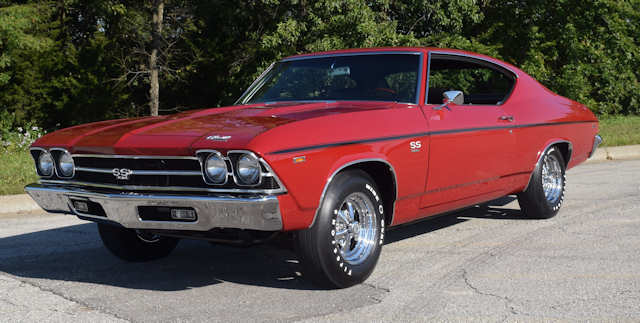 52 52 ~ Garnet Red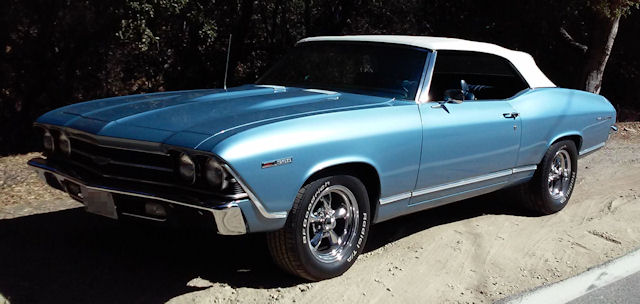 53 A ~ Glacier Blue, white convertible top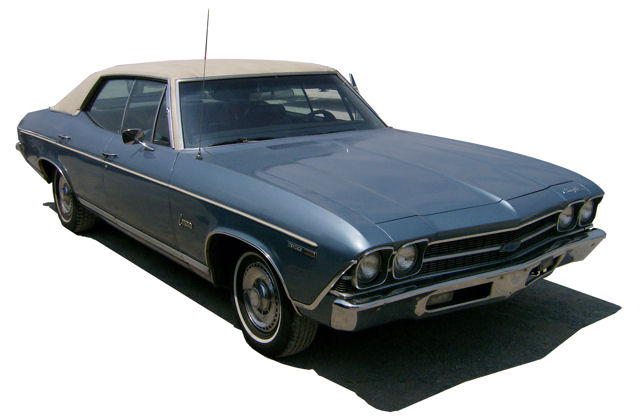 53 E ~ Glacier Blue, parchment vinyl top Concours Sport Sedan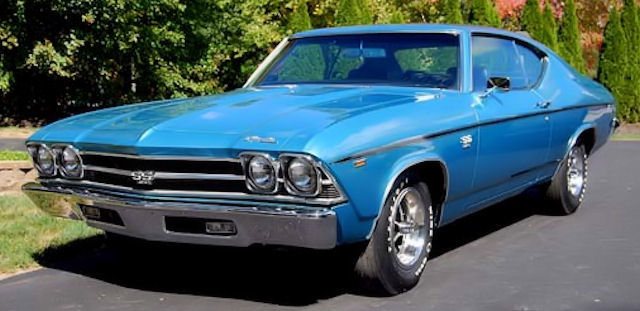 55 55 ~ Azure Turquoise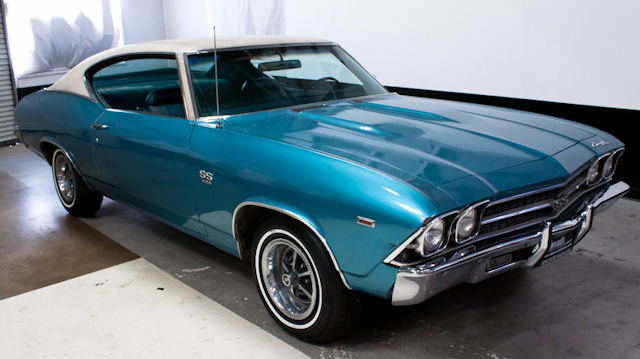 55 E ~ Azure Turquoise, parchment vinyl top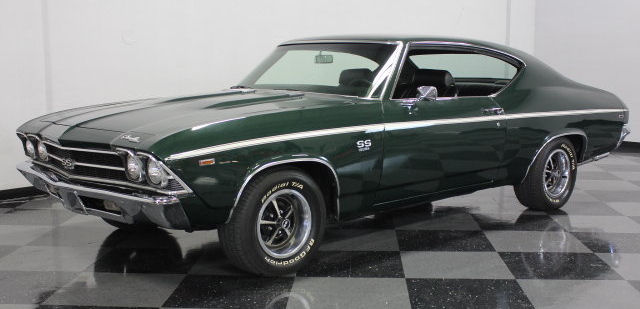 57 57 ~ Fathom Green COPO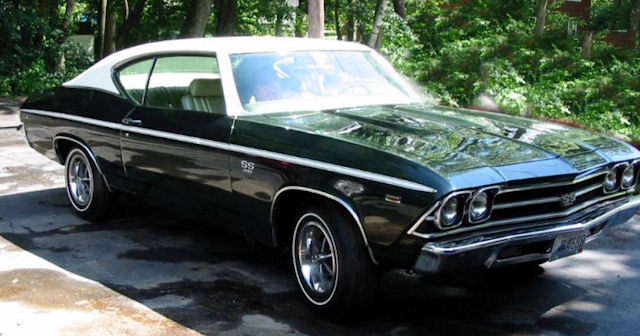 57 E ~ Fathom Green, parchment vinyl top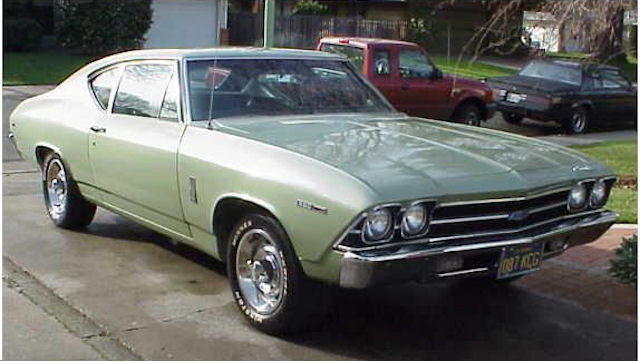 59 59 ~ Frost Green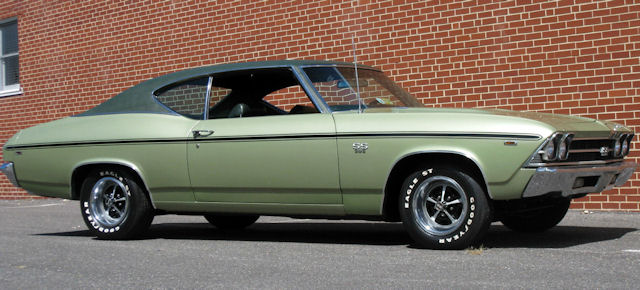 59 G ~ Frost Green, dark green vinyl top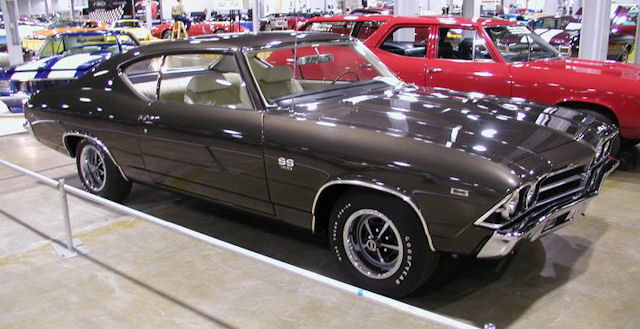 61 61 ~ Burnished Brown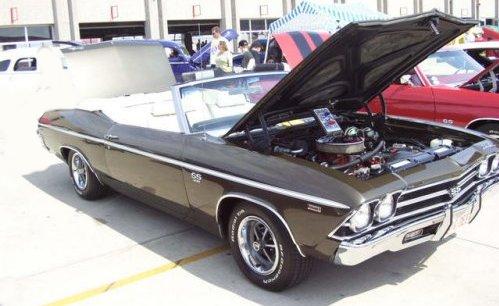 61 A ~ Burnished Brown, white convertible top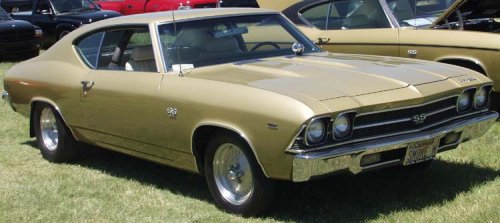 63 63 ~ Champagne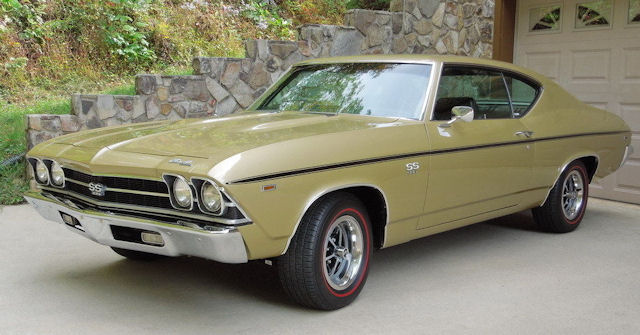 65 65 ~ Olympic Gold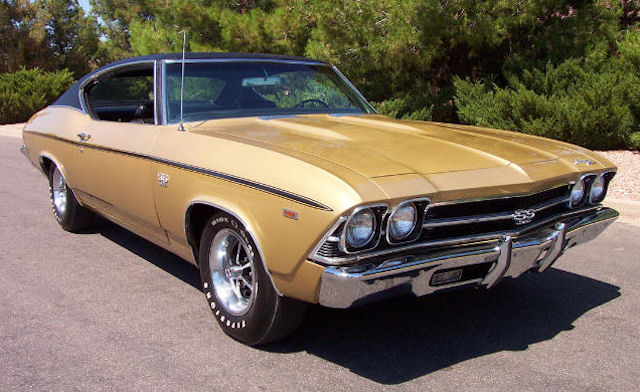 65 B ~ Olympic Gold, black vinyl top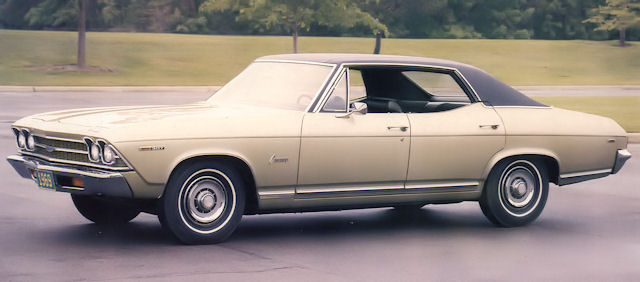 65 B ~ Olympic Gold, black vinyl top Concours Sport Sedan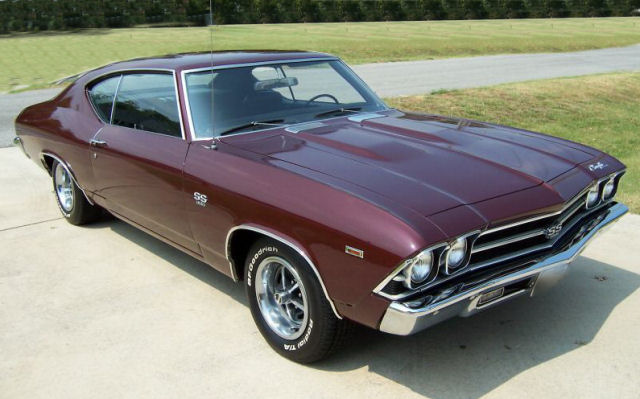 67 67 ~ Burgundy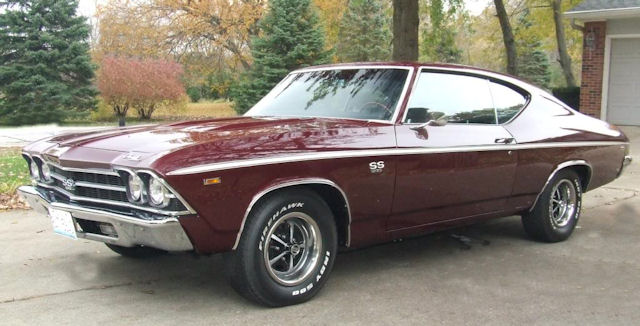 67 67 ~ Burgundy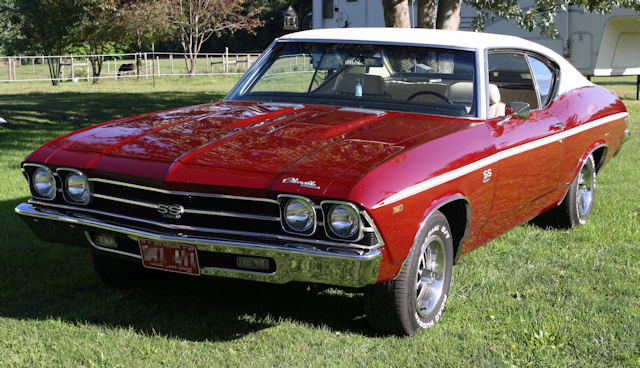 67 A ~ Burgandy, white vinyl top ~ Courtesy Craig Carmer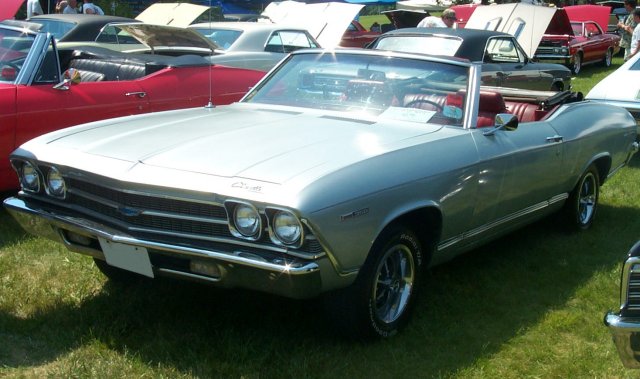 69 B ~ Cortez Silver, black convertible top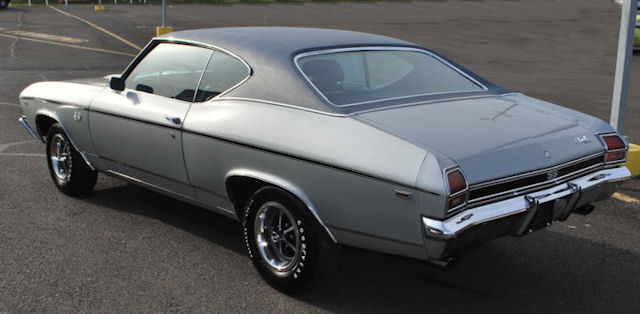 69 C ~ Cortez Silver, dark blue vinyl top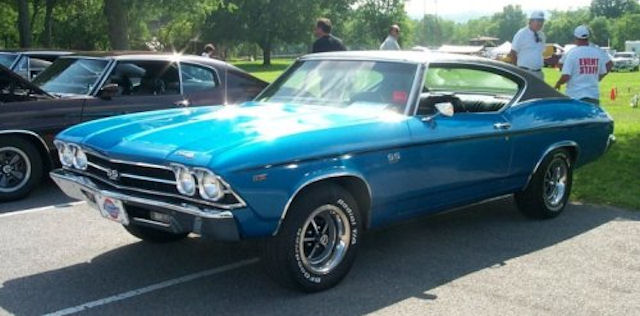 71 B ~ LeMans Blue, black vinyl top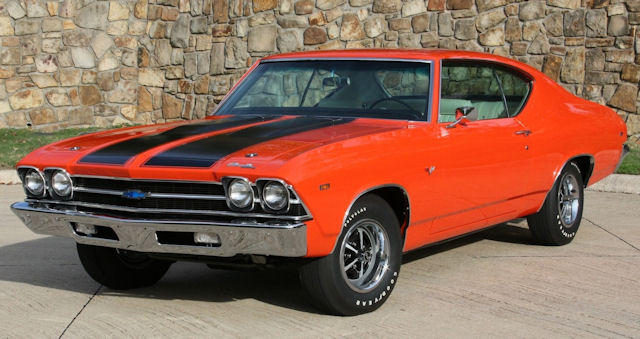 72 72 Monaco Orange COPO ~ Courtesy Roger Day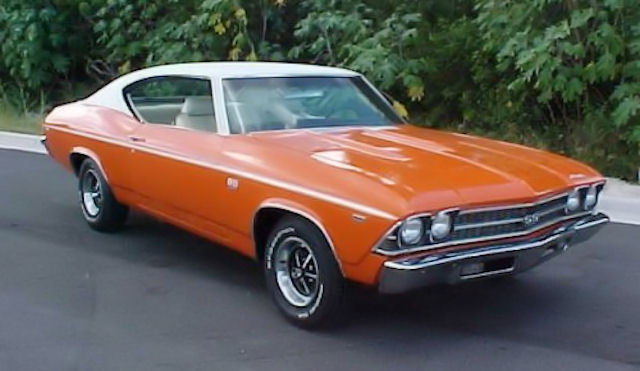 72 E ~ Monaco/Hugger Orange, parchment vinyl top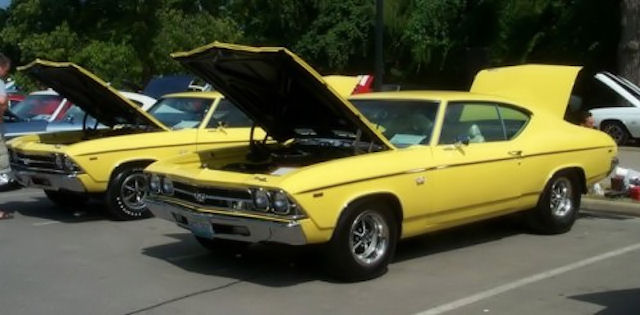 76 76 ~ Daytona Yellow
Two-Tone

51 53 ~ Dusk Blue, Glacier Blue
Courtesy Sonny Dodson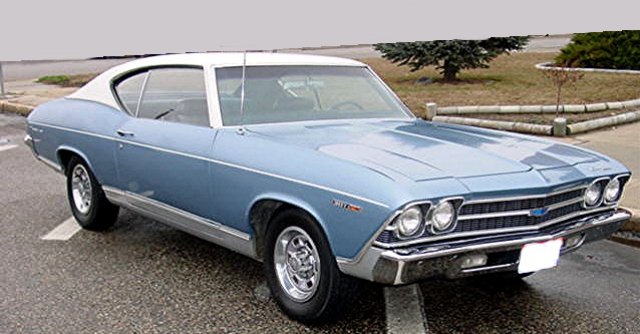 53 50 ~ Glacier Blue, Dover White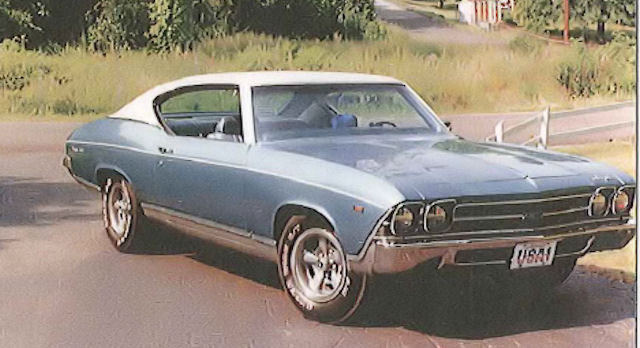 55 50 ~ Azure Turquoise, Dover White
Restored by Ron Moran, Vienna, WV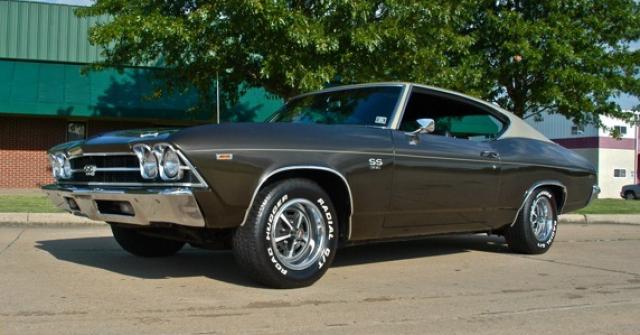 61 63 ~ Burnished Brown, Champagne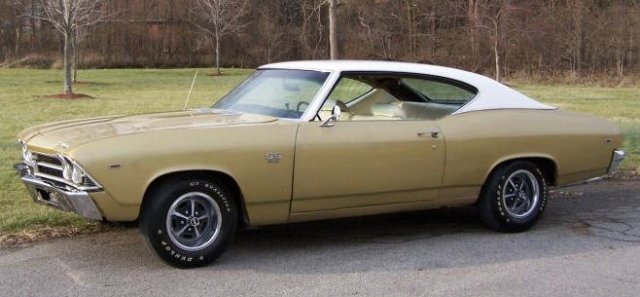 65 50 ~ Olympic Gold, Dover White
Oshawa-built SS396 Chevelles with MALIBU script.
Both cars above have been repainted from their original colors but I have photos of the VIN plates and GM of Canada paperwork on both cars showing they are SS396 optioned.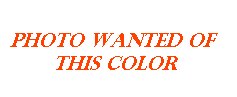 53 51 ~ Glacier Blue, Dusk Blue

---
If you have pictures of your favorite 1969 Chevelle you'd like to share, especially one of a color I don't have yet, please contact me here.