1969 Chevelle Photo Gallery
[ 1964 ] | [ 1965 ] | [ 1966 ] | [ 1967 ] | [ 1968 ] | [ 1969 ] | [ 1970 ] | [ 1971 ] | [ 1972 ]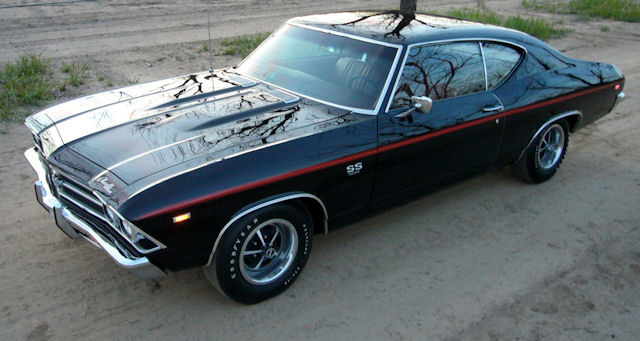 10 10 - Tuxedo Black Malibu sport coupe w/SS option ~ Courtesy Jeff Griffith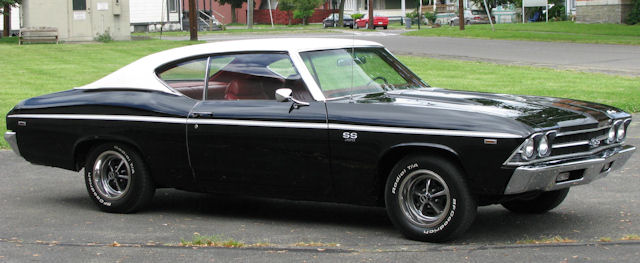 10 A ~ Tuxedo Black Malibu sport coupe, white vinyl top w/SS option ~ Courtesy Frank Smalley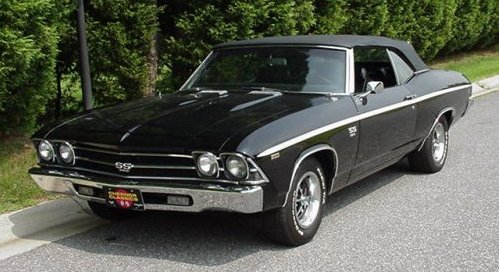 10 B ~ Tuxedo Black Malibu convertible, black convertible top w/SS option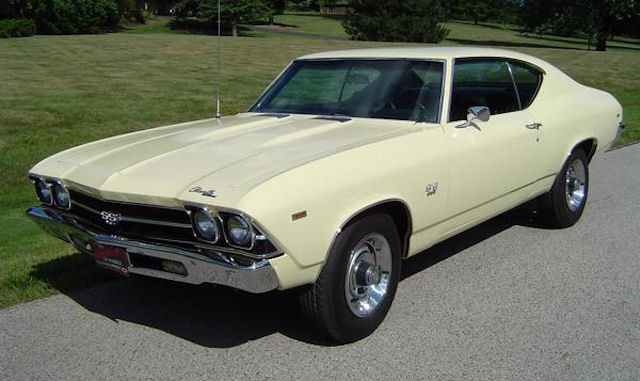 40 40 ~ Butternut Yellow Malibu sport coupe w/SS option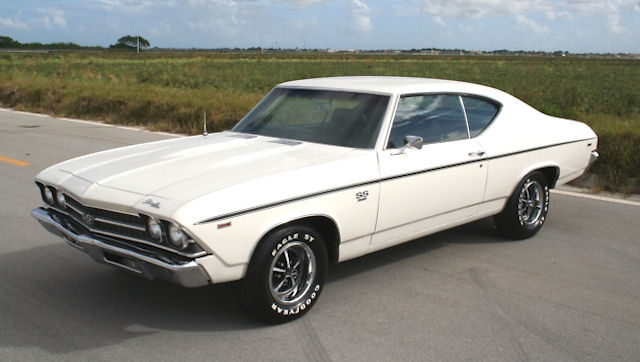 50 50 ~ Dover White Malibu sport coupe w/SS option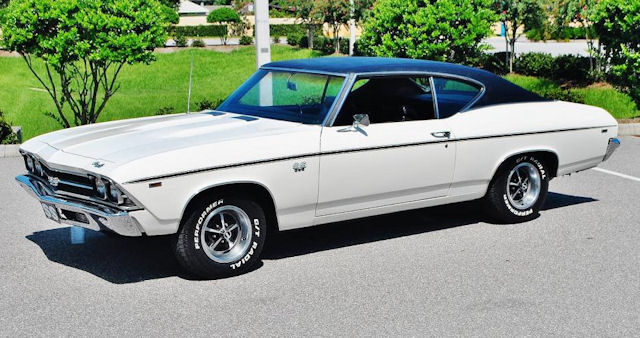 50 B ~ Dover White Malibu sport coupe, black vinyl top w/SS option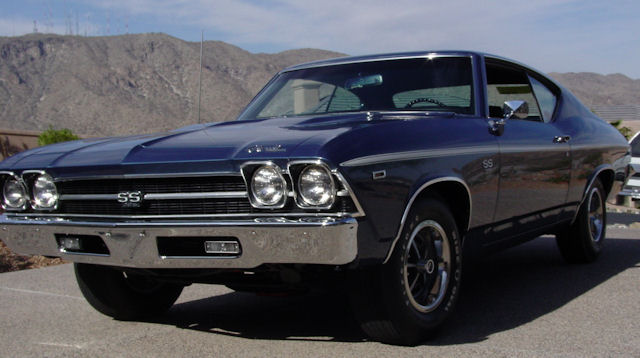 51 51 ~ Dusk Blue Malibu sport coupe w/SS option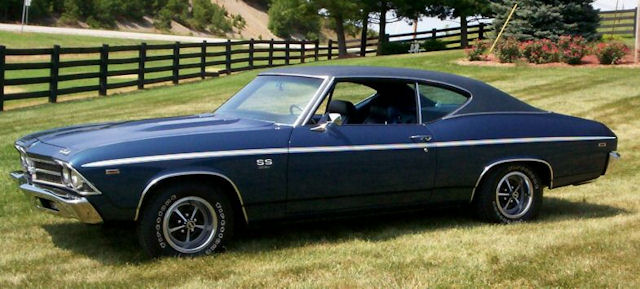 51 C ~ Dusk Blue Malibu sport coupe, blue vinyl top w/SS option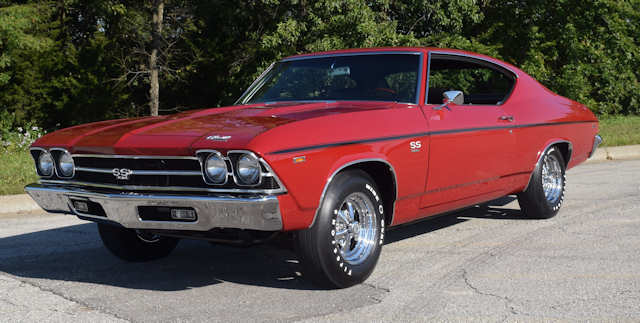 52 52 ~ Garnet Red Malibu sport coupe w/SS option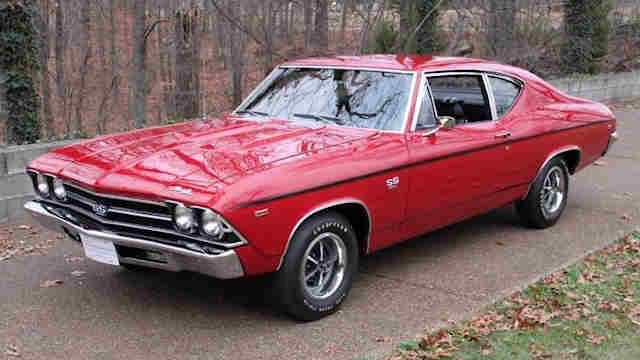 52 52 ~ Garnet Red 300 Deluxe coupe w/SS option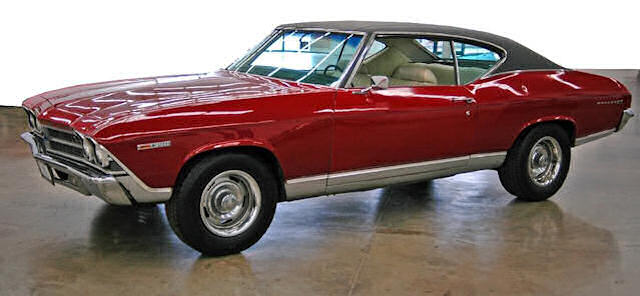 52 B ~ Garnet Red Malibu sport coupe, black vinyl top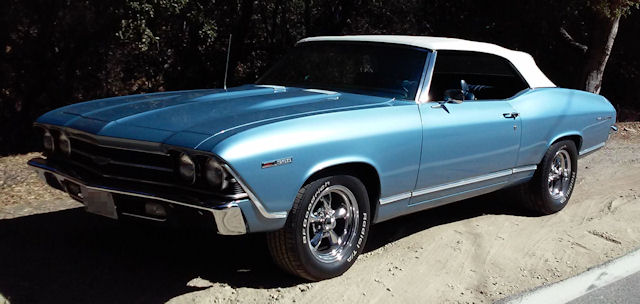 53 A ~ Glacier Blue Malibu convertible, white convertible top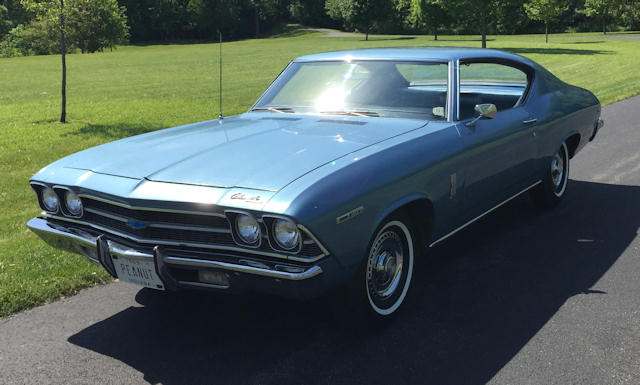 53 53 ~ Glacier Blue 300 Deluxe sport coupe - Courtesy Coty Hughes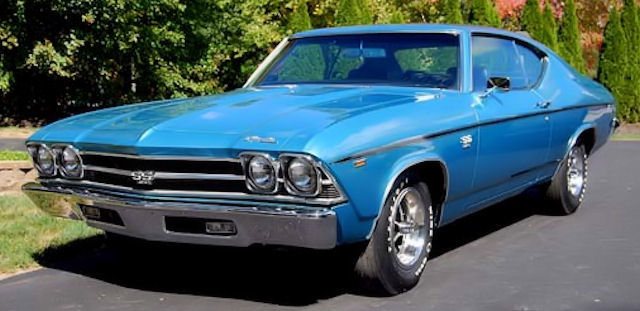 55 55 ~ Azure Turquoise Malibu sport coupe w/SS option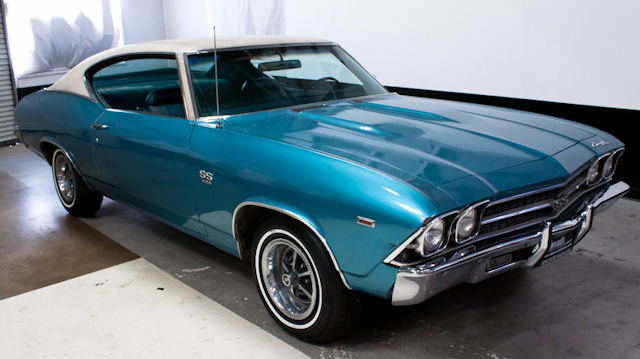 55 E ~ Azure Turquoise Malibu sport coupe, parchment vinyl top w/SS option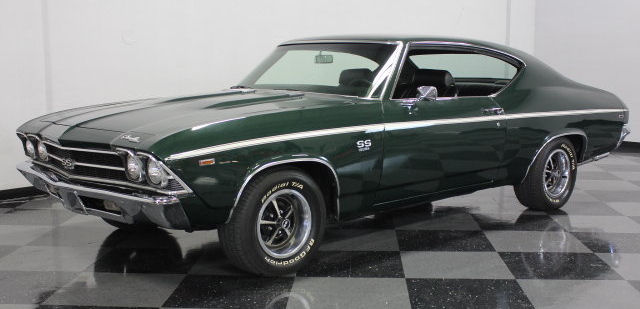 57 57 ~ Fathom Green Malibu sport coupe w/SS option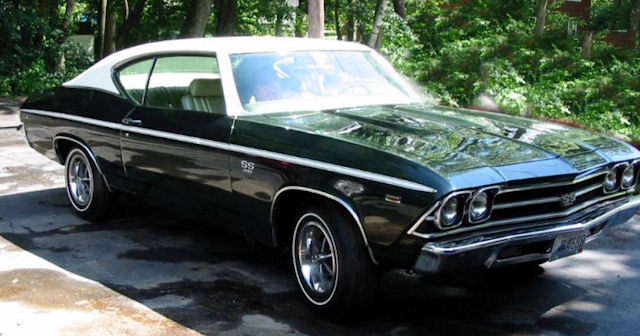 57 E ~ Fathom Green Malibu sport coupe, parchment vinyl top w/SS option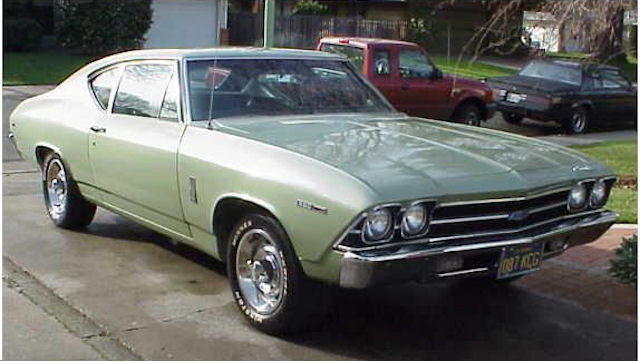 59 59 ~ Frost Green (Lime) 300 Deluxe coupe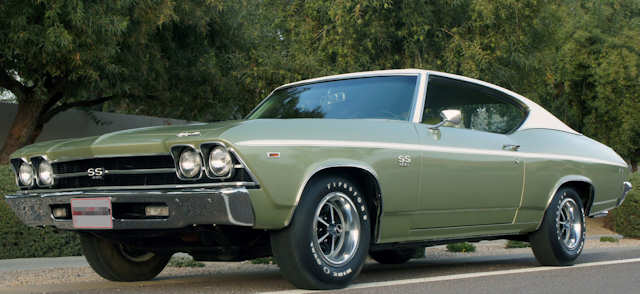 59 A ~ Frost Green (Lime) Malibu sport coupe, parchment vinyl top w/SS option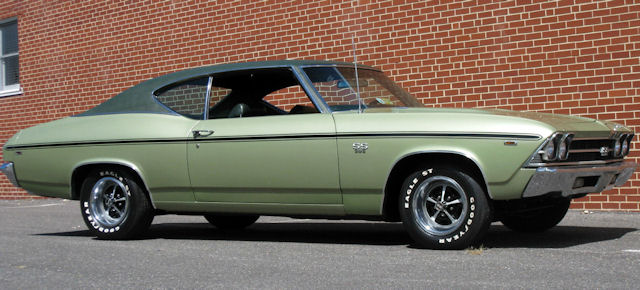 59 G ~ Frost Green (Lime) Malibu sport coupe, dark green vinyl top w/SS option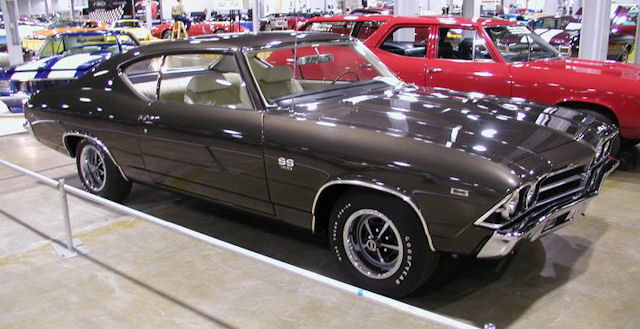 61 61 ~ Burnished Brown Malibu sport coupe w/SS option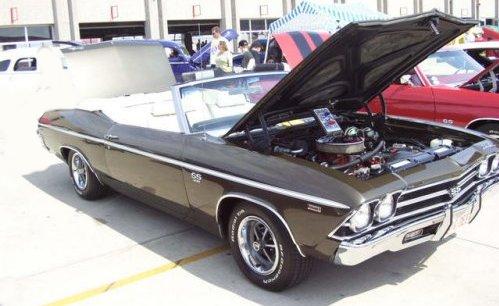 61 A ~ Burnished Brown Malibu convertible, white convertible top w/SS option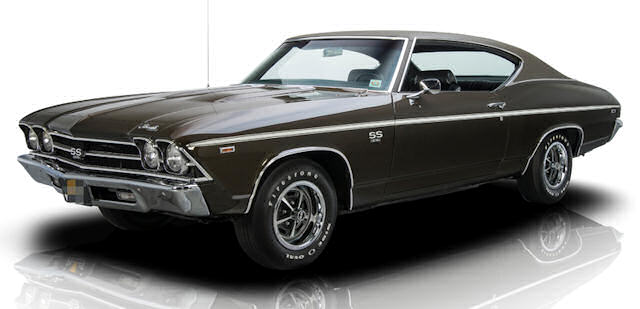 61 F ~ Burnished Brown Malibu sport coupe, dark brown vinyl top w/SS option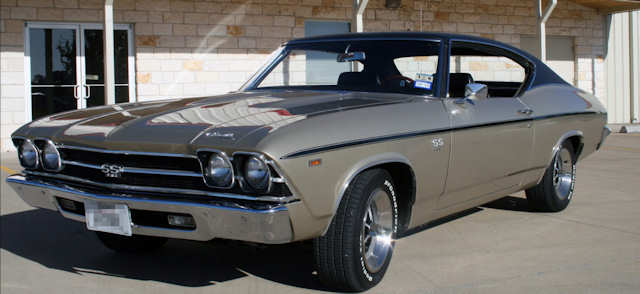 63 B ~ Champagne Malibu sport coupe, black vinyl top w/SS option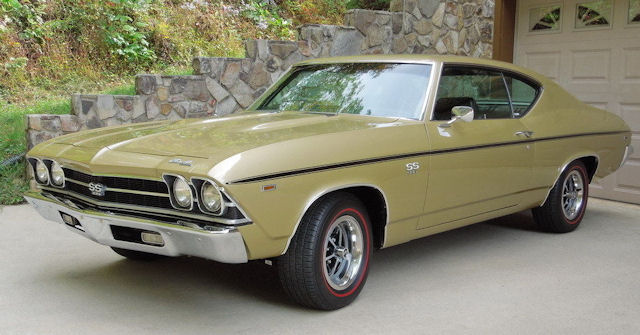 65 65 ~ Olympic Gold Malibu sport coupe w/SS option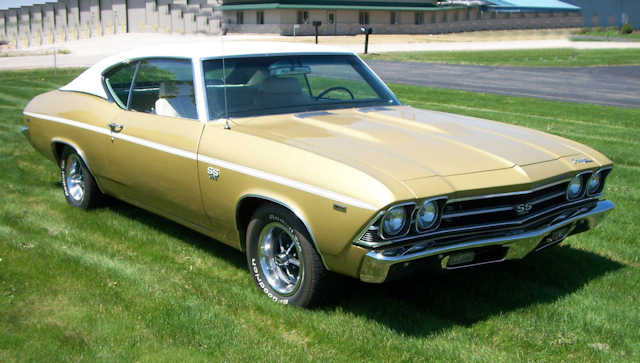 65 A ~ Olympic Gold Malibu sport coupe, white vinyl top w/SS option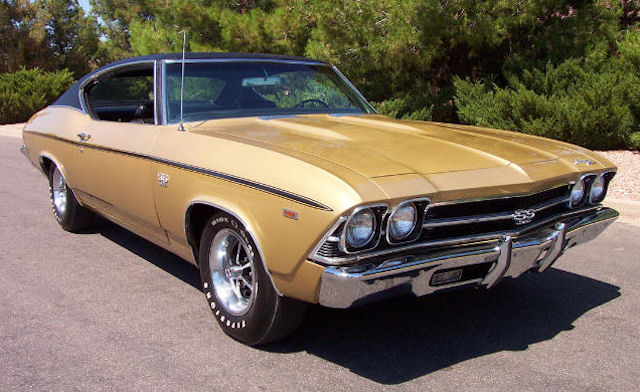 65 B ~ Olympic Gold Malibu sport coupe, black vinyl top w/SS option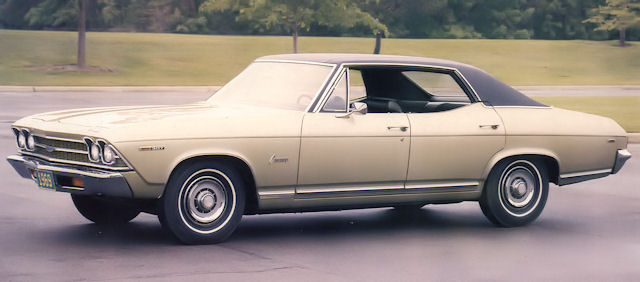 65 B ~ Olympic Gold Malibu sport sedan, black vinyl top w/Concours option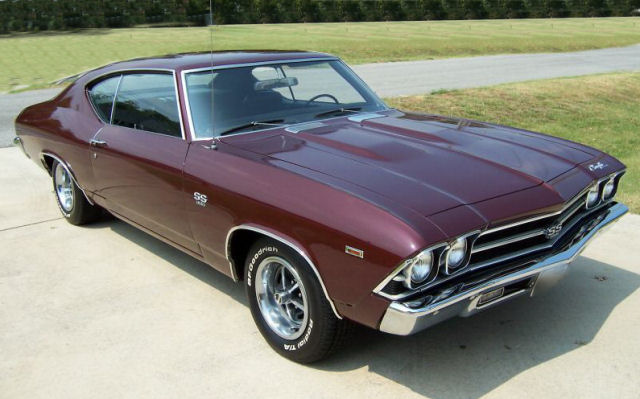 67 67 ~ Burgundy 300 Deluxe sport coupe w/SS option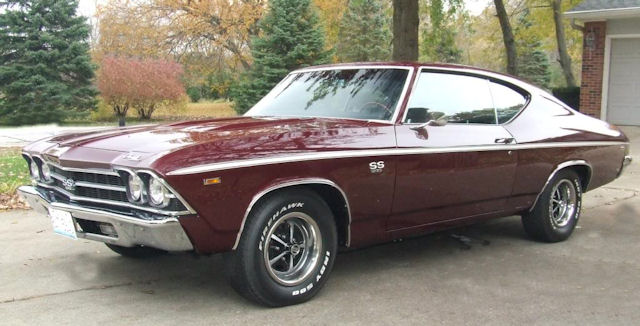 67 67 ~ Burgundy Malibu sport coupe w/SS option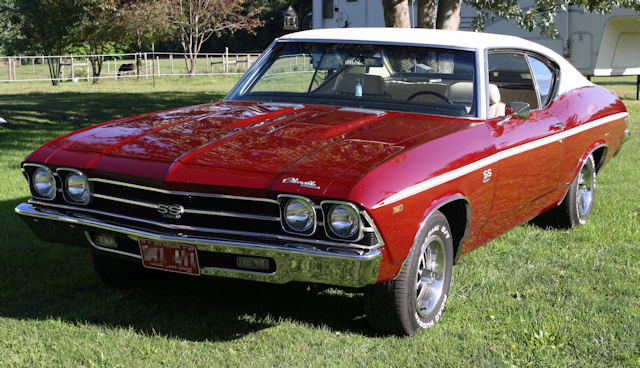 67 A ~ Burgundy Malibu sport coupe, white vinyl top w/SS option - Courtesy Craig Carmer


69 69 ~ Cortez Silver Malibu sport coupe w/SS option - Courtesy Mary & James Cummins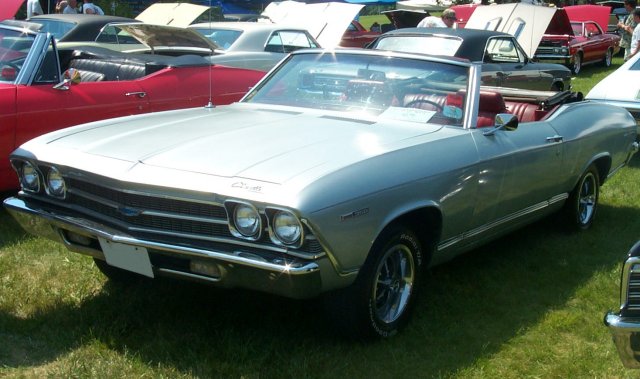 69 B ~ Cortez Silver Malibu convertible, black convertible top w/SS option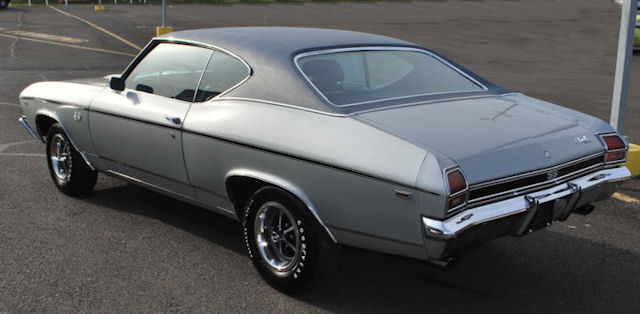 69 C ~ Cortez Silver Malibu sport coupe, dark blue vinyl top w/SS option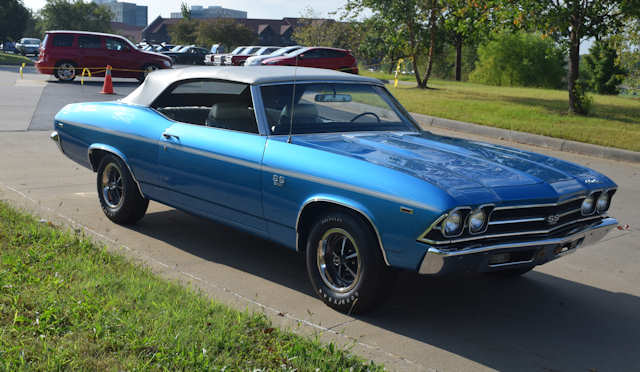 71 A ~ LeMans Blue Malibu convertible, white convertible top w/SS option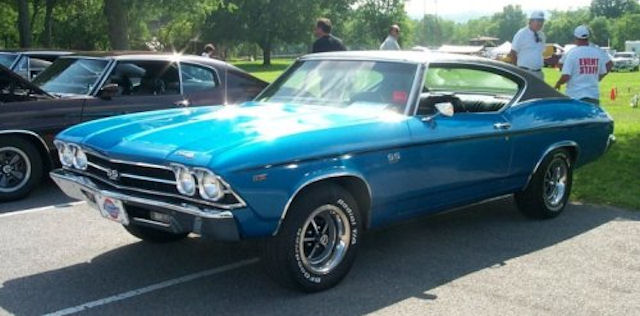 71 B ~ LeMans Blue Malibu sport coupe, black vinyl top w/SS option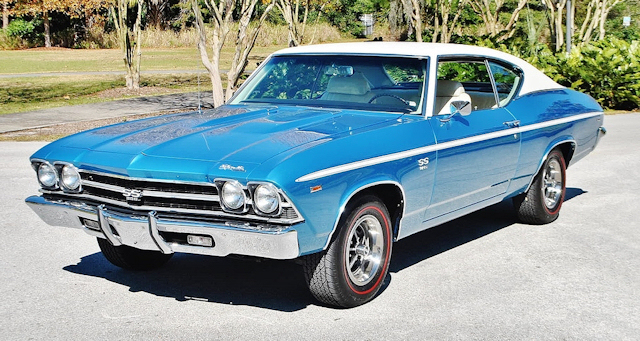 71 E ~ LeMans Blue Malibu sport coupe, parchment vinyl top w/SS option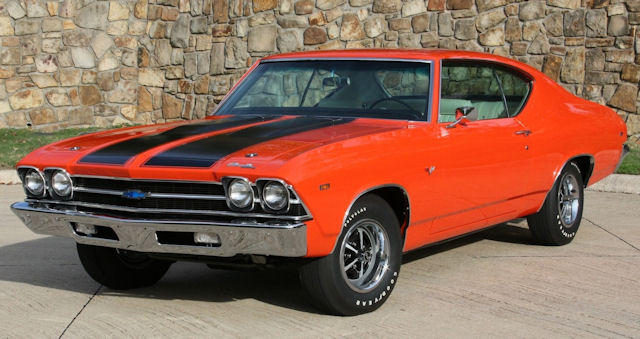 72 72 Monaco/Hugger Orange COPO Malibu sport coupe ~ Courtesy Roger Day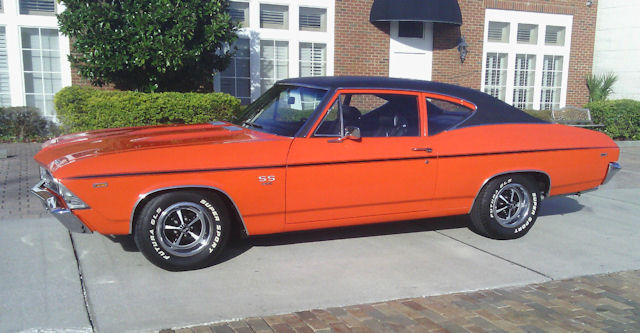 72 B ~ Monaco/Hugger Orange 300 Deluxe coupe, black vinyl top w/SS option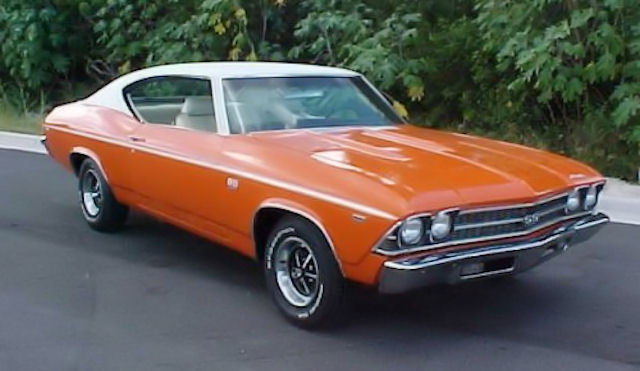 72 E ~ Monaco/Hugger Orange Malibu sport coupe, parchment vinyl top w/SS option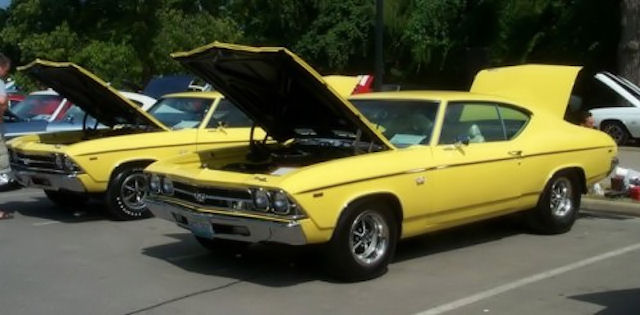 76 76 ~ Daytona Yellow Malibu sport coupe w/SS option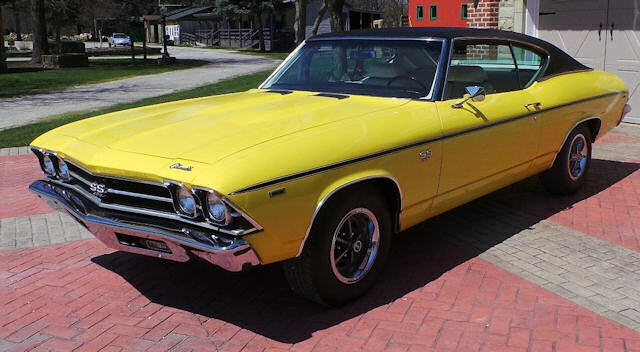 76 B ~ Daytona Yellow Malibu sport coupe, black vinyl top w/SS option
Two-Tone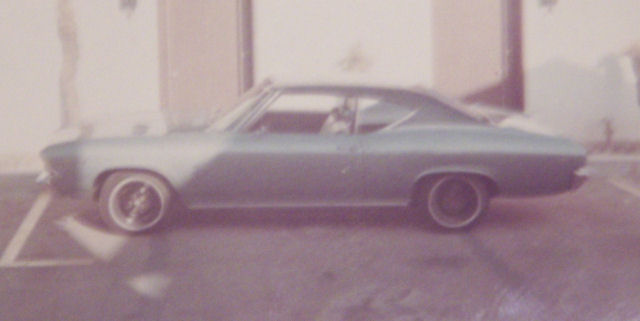 51 53 ~ Dusk Blue/Glacier Blue Malibu sport coupe - Courtesy Sonny Dodson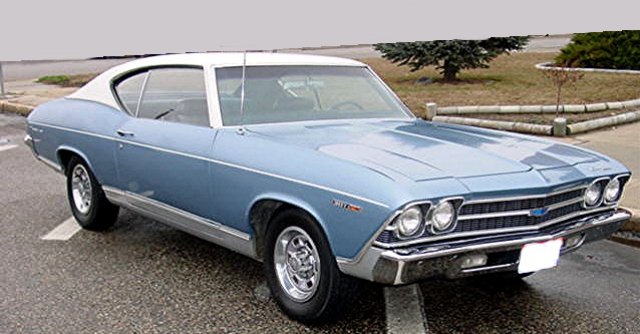 53 50 ~ Glacier Blue/Dover White Malibu sport coupe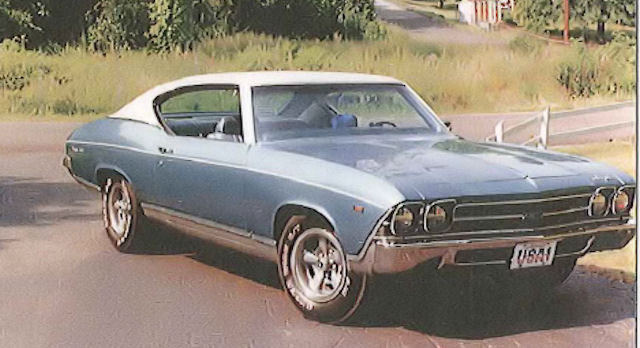 55 50 ~ Azure Turquoise/Dover White Malibu sport coupe - Restored by Ron Moran, Vienna, WV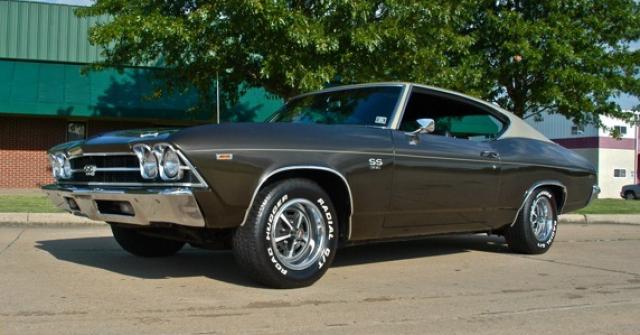 61 63 ~ Burnished Brown/Champagne Malibu sport coupe w/SS option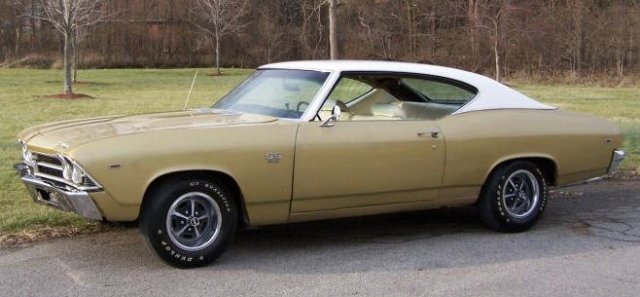 65 50 ~ Olympic Gold/Dover White Malibu sport coupe w/SS option
Oshawa-built SS396 Chevelles with MALIBU script.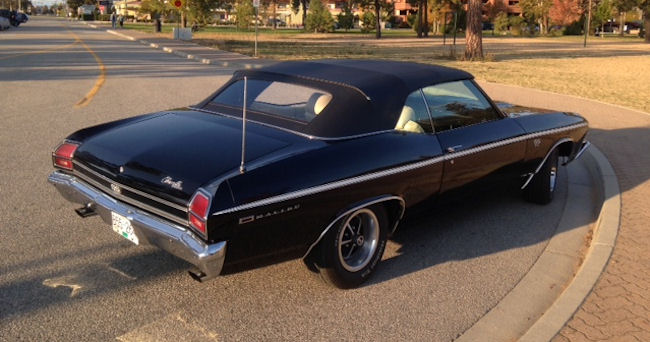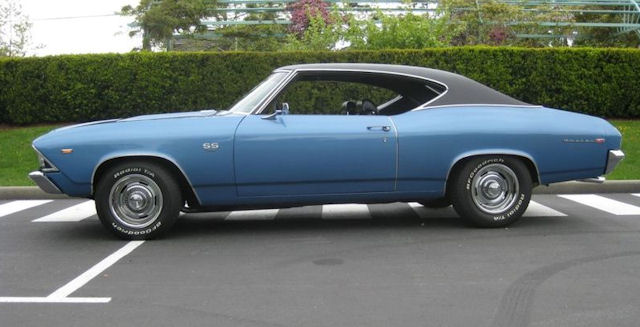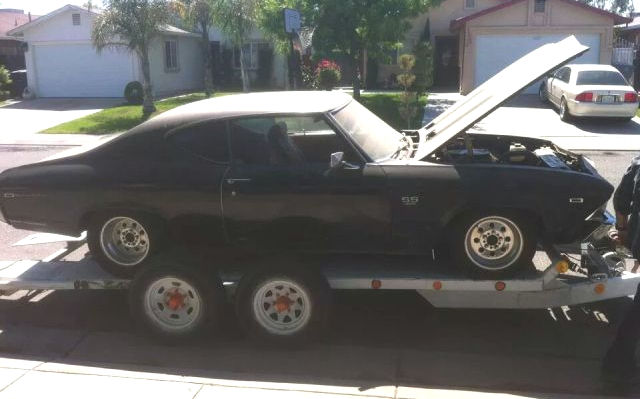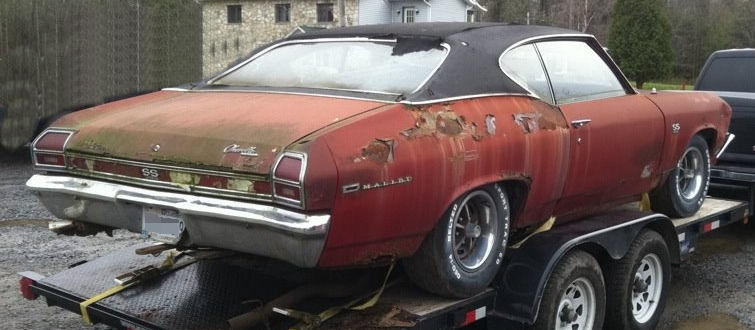 Both cars above have been repainted from their original colors but I have photos of the VIN plates and Vintage Vehicle Services paperwork on both cars showing they are SS396 optioned.
Also of interest, at least 1288 (latest reported) 1969 Canadian Chevelles VIN sequence began with 100001. How many of these are SS optioned isn't known but the four above fit the criteria.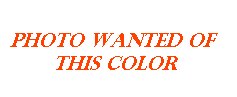 53 51 ~ Glacier Blue, Dusk Blue

---
If you have pictures of your favorite 1969 Chevelle you'd like to share, especially one of a color I don't have yet, please contact me here.
Disclaimer: Paint colors depicted on this page may or may not be original. Many factors go into how any color is displayed on the Internet; lighting, age of paint, originality of paint, camera, etc. Colors and their sales names are shown for visual reference only.