More 1969 Chevelles
[ 1964 ] | [ 1965 ] | [ 1966 ] | [ 1967 ] | [ 1968 ] | [ 1969 ] | [ 1970 ] | [ 1971 ] | [ 1972 ]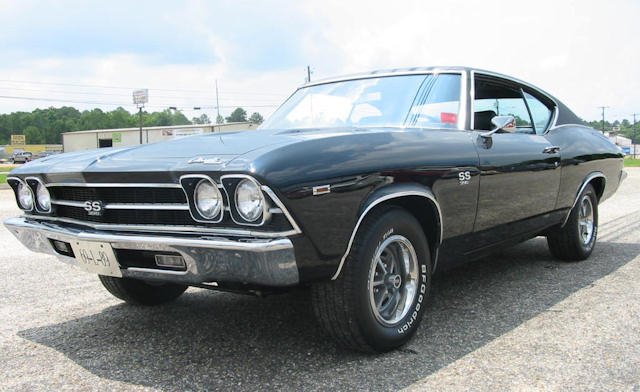 10 B ~ Tuxedo Black Malibu sport coupe, black vinyl top w/SS option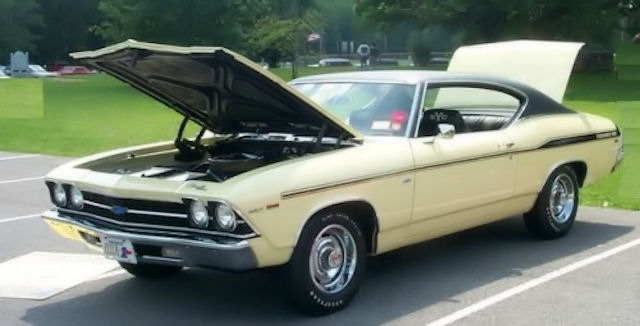 40 B ~ Butternut Yellow Malibu sport coupe, black vinyl top

40 E ~ Butternut Yellow Malibu sport coupe, parchment vinyl top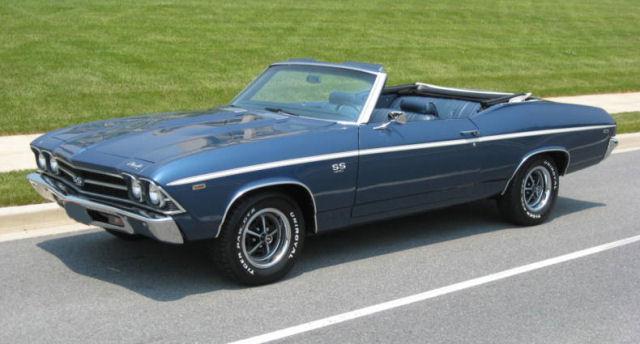 51 A ~ Dusk Blue Malibu convertible, white convertible top w/SS option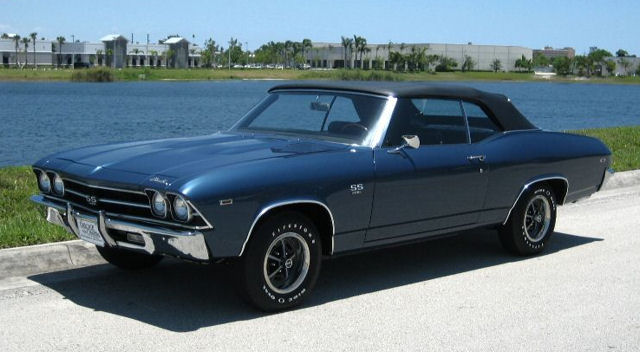 51 B ~ Dusk Blue Malibu convertible, black convertible top w/SS option

51 C ~ Dusk Blue Malibu sport coupe, dark blue vinyl top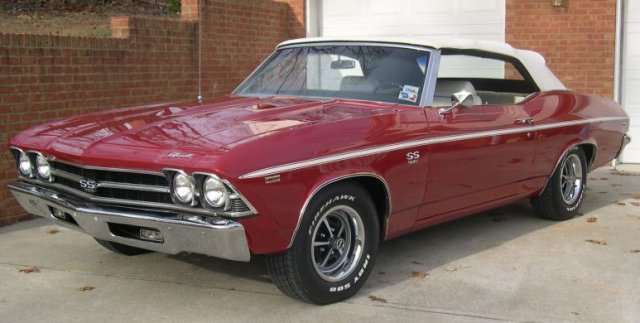 52 A ~ Garnet Red Malibu convertible, white convertible top w/SS option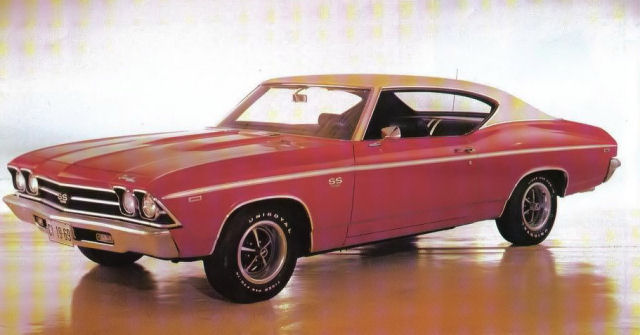 52 A ~ Garnet Red Malibu sport coupe, white vinyl top w/SS option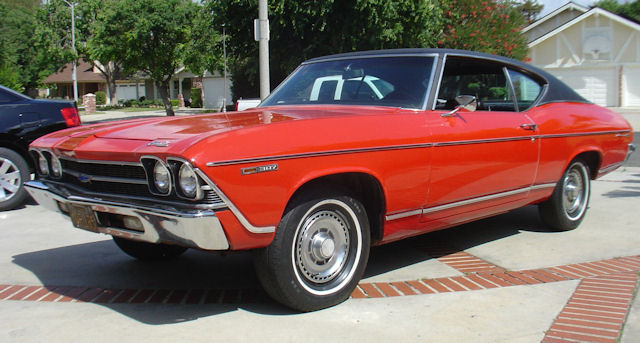 52 B ~ Garnet Red Malibu sport coupe, black vinyl top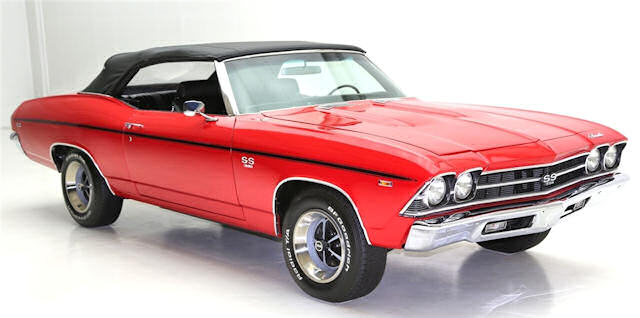 52 B ~ Garnet Red Malibu convertible, black convertible top w/SS option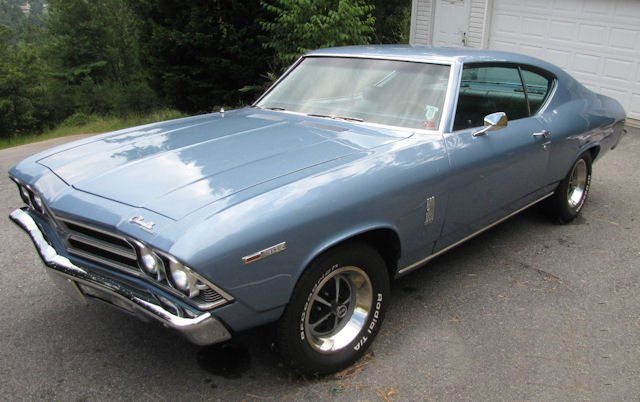 53 53 ~ Glacier Blue 300 Deluxe sport coupe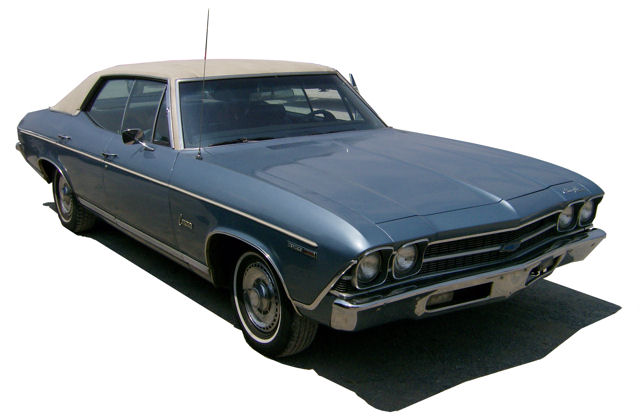 53 E ~ Glacier Blue Concours optioned Malibu Sport Sedan w/parchment vinyl top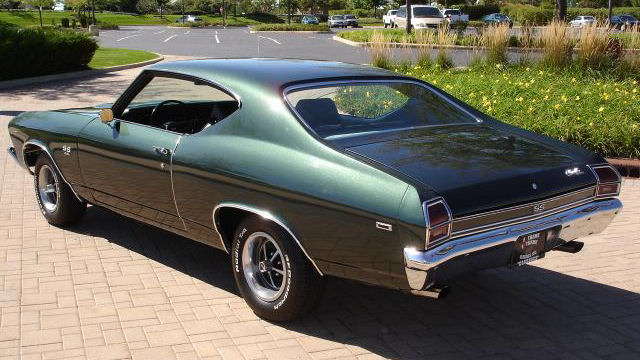 57 57 ~ Fathom Green Malibu sport coupe w/SS option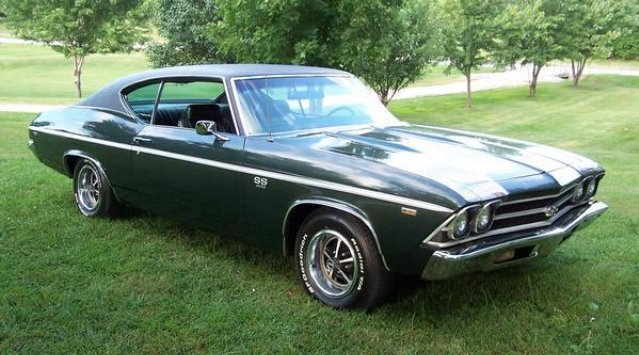 57 B ~ Fathom Green Malibu sport coupe, black vinyl top w/SS option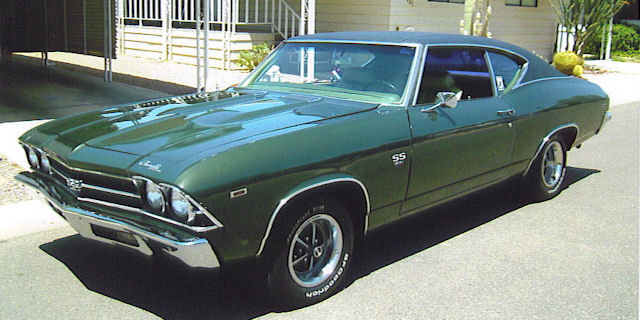 57 G ~ Fathom Green Malibu sport coupe, dark green vinyl top w/SS option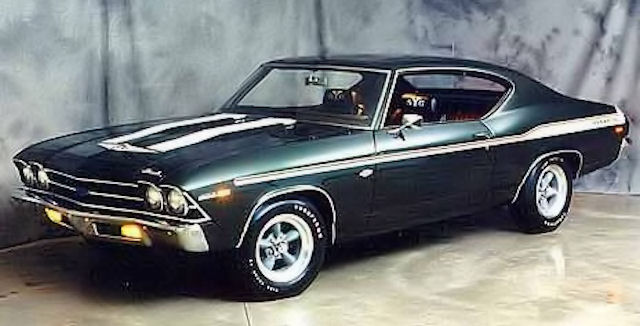 57 57 ~ Fathom Green Malibu sport coupe COPO


59 59 ~ Frost Green (Lime) Malibu sport coupe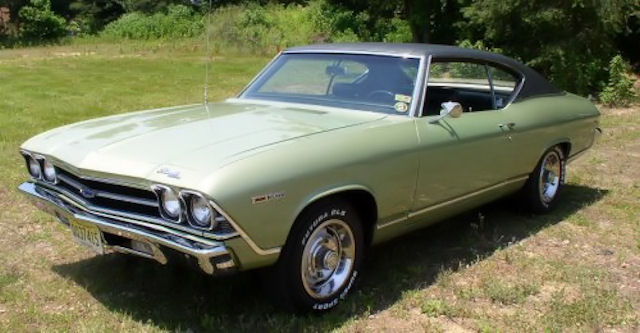 59 B ~ Frost Green (Lime) Malibu sport coupe, black vinyl top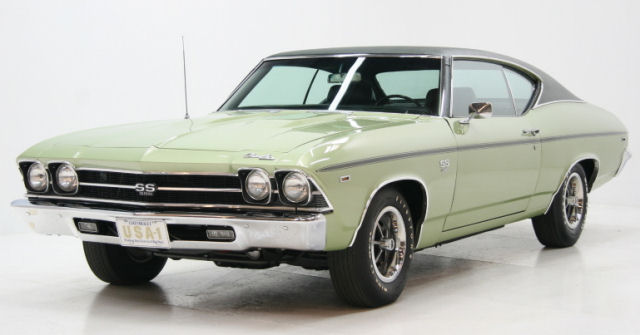 59 G ~ Frost Green (Lime) Malibu sport coupe, green vinyl top w/SS option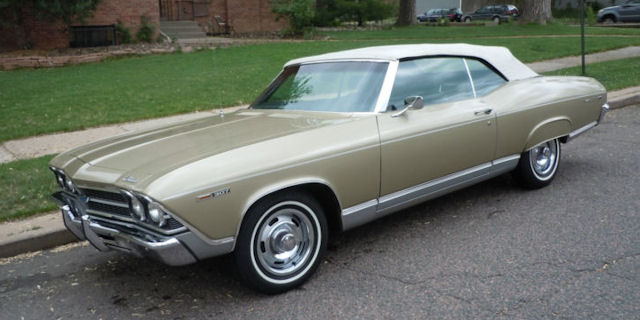 63 A ~ Champagne Gold Malibu convertible, white convertible top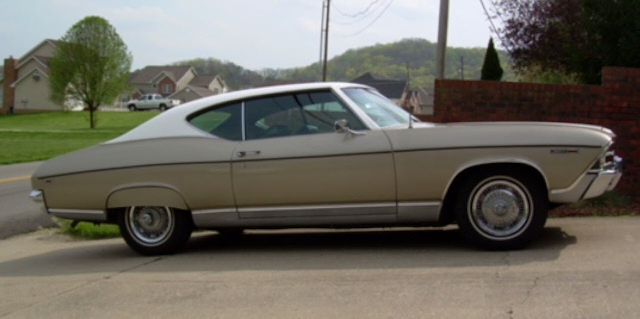 63 E ~ Champagne Gold Malibu sport coupe, parchment vinyl top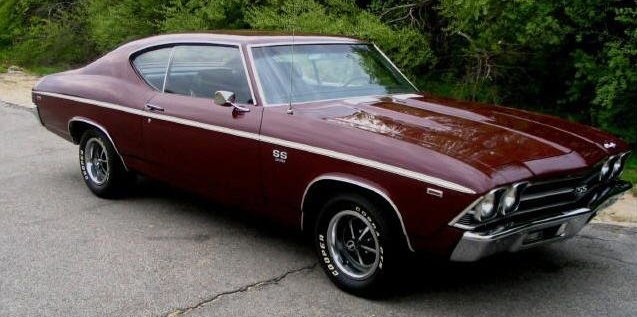 67 67 ~ Burgundy 300 Deluxe sport coupe w/SS option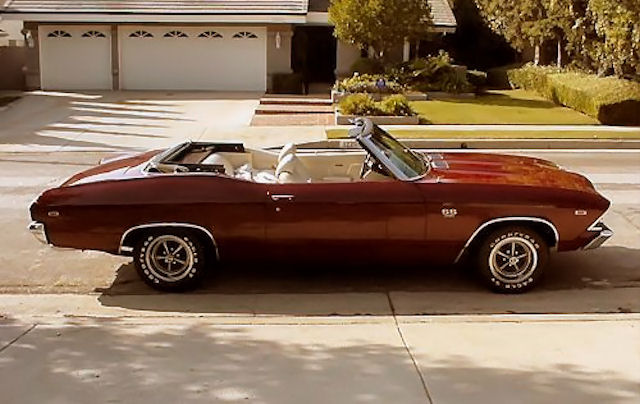 67 A ~ Burgundy Malibu convertible, white convertible top w/SS option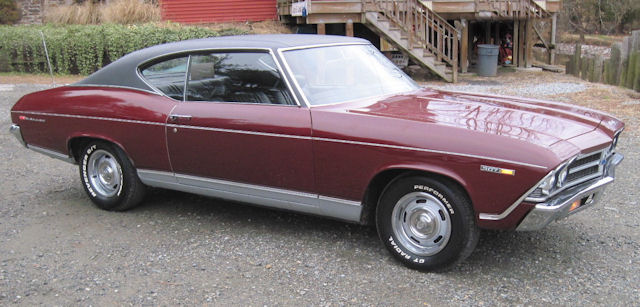 67 B ~ Burgundy Malibu sport coupe, black vinyl top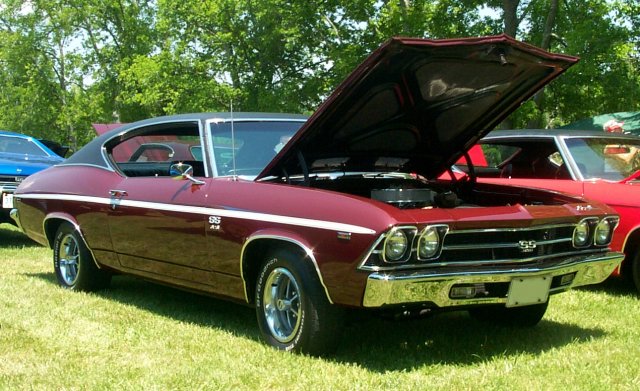 67 B ~ Burgundy Malibu sport coupe, black vinyl top w/SS option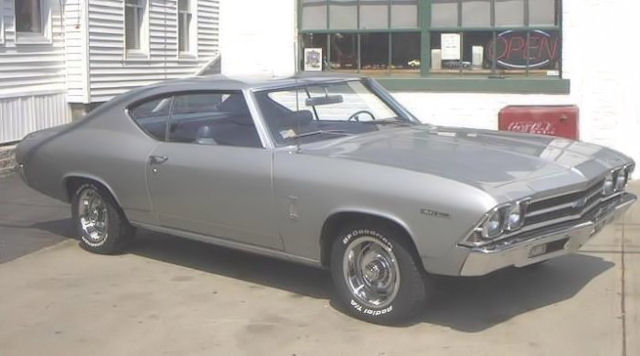 69 69 ~ Cortez Silver 300 Deluxe sport coupe4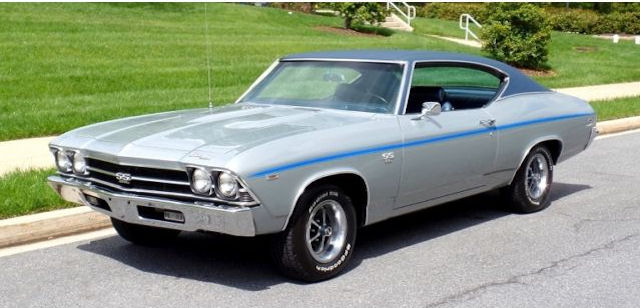 69 C ~ Cortez Silver Malibu sport coupe, blue vinyl top w/SS option
(note blue stripe was never an option)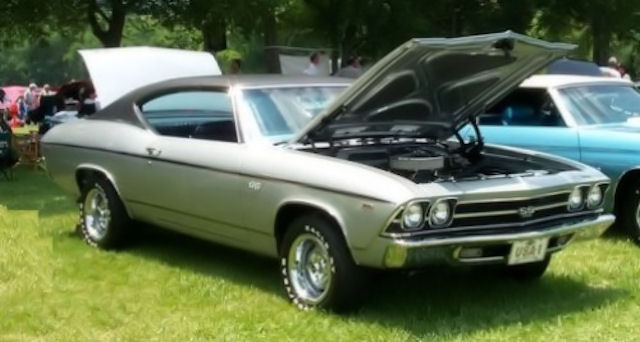 69 B ~ Cortez Silver Malibu sport coupe, black vinyl top w/SS option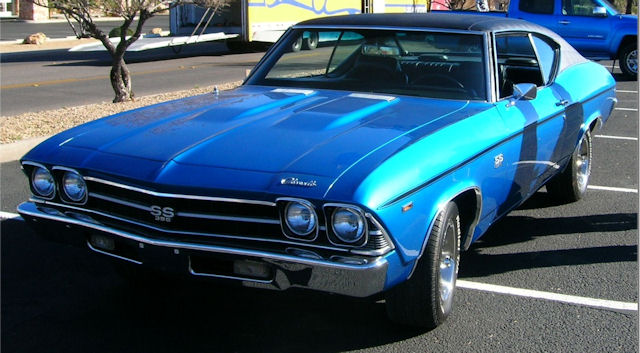 71 B ~ LeMans Blue Malibu sport coupe, black vinyl top w/SS option ~ Courtesy Roger Jackson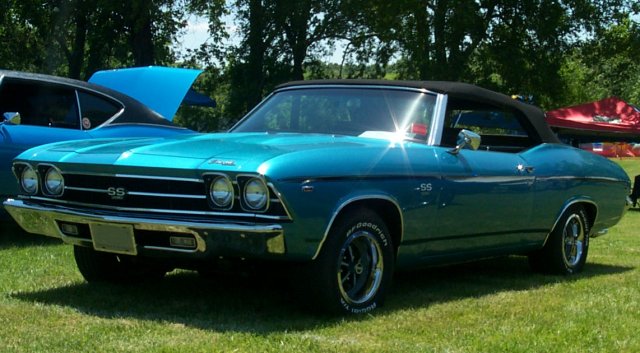 71 B ~ LeMans Blue Malibu convertible, black convertible top w/SS option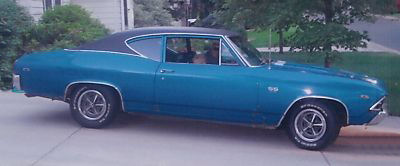 71 B ~ LeMans Blue 300 Deluxe coupe, black vinyl top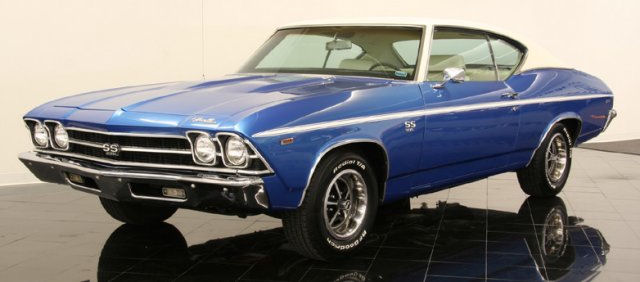 71 E ~ LeMans Blue Malibu sport coupe, parchment vinyl top w/SS option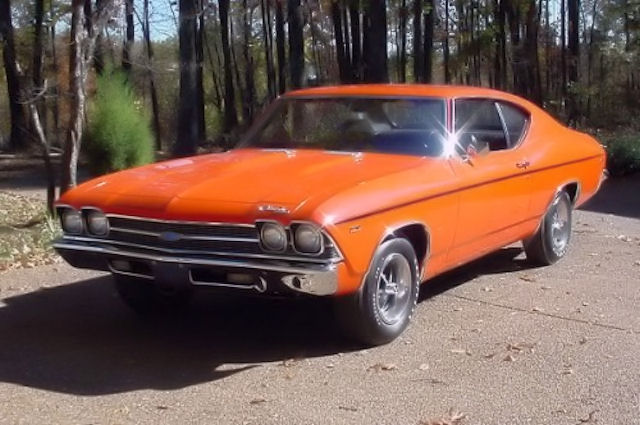 72 72 ~ Monaco/Hugger Orange Malibu sport coupe, COPO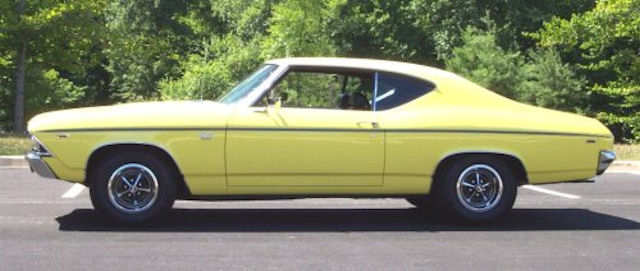 76 76 ~ Daytona Yellow Malibu sport coupe w/SS option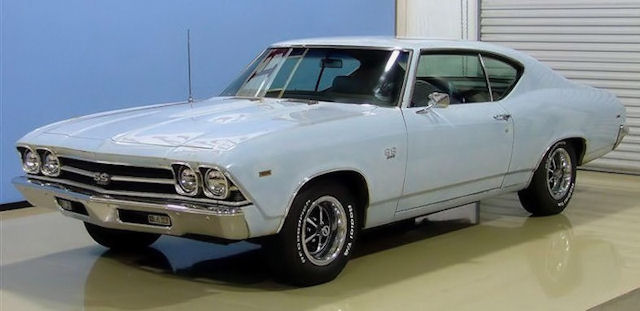 926-98371 DuPont mixing formula for 'Carolina Blue' Malibu sport coupe w/SS option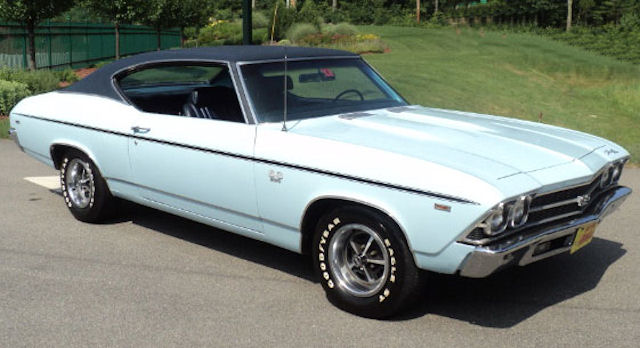 926-98371 DuPont mixing formula for 'Carolina Blue' Malibu sport coupe,dark blue vinyl top w/SS option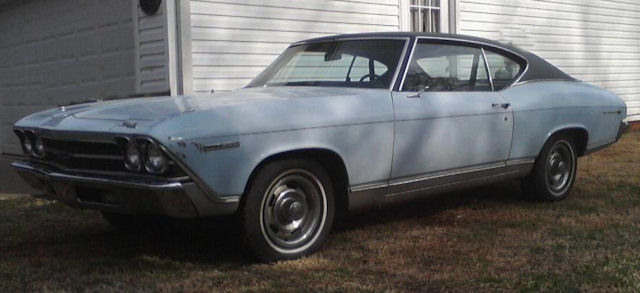 926-98371 DuPont mixing formula for 'Carolina Blue' Malibu sport coupe with dark blue vinyl top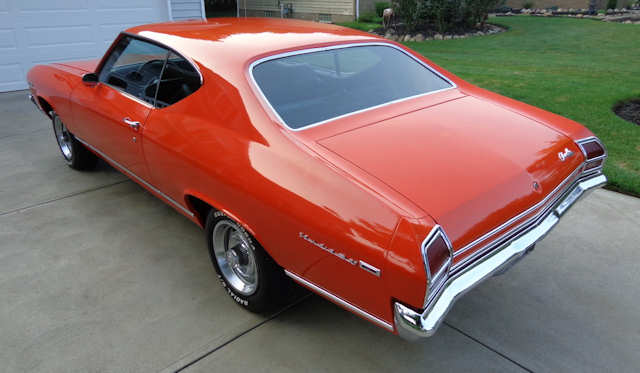 A non SS-optioned Chevelle could be ordered in orange. The trim tag will show the code for "special paint" instead of the SS paint code of 72 in these instances.
---
Custom Chevelles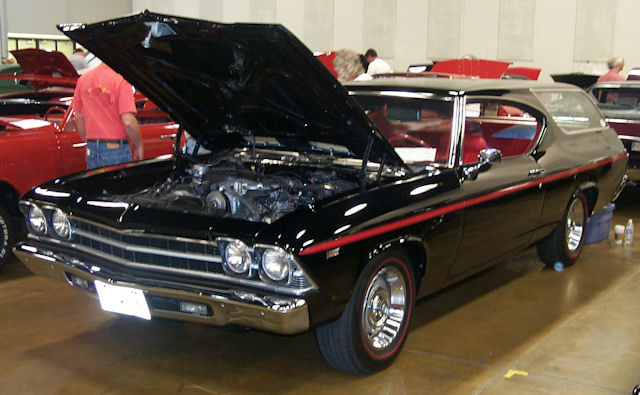 2-door wagon conversion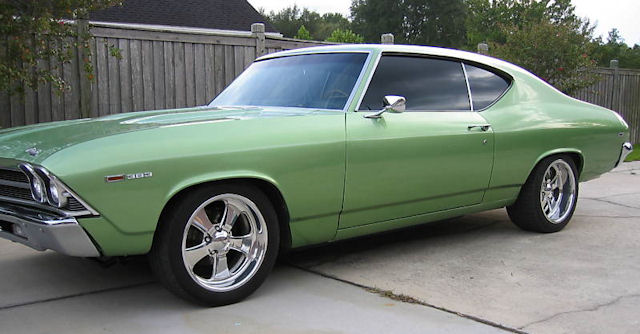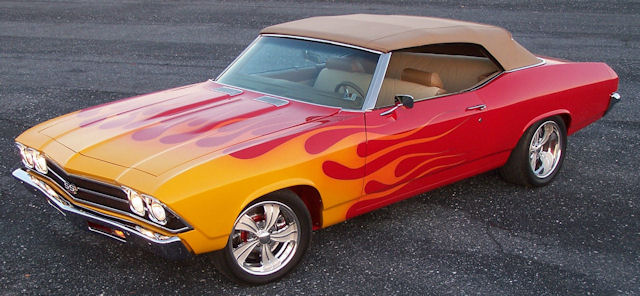 ---
If you have pictures of your favorite 1969 Chevelle you'd like to share, especially one of a color I don't have yet, please contact me here.
Disclaimer: Paint colors depicted on this page may or may not be original. Many factors go into how any color is displayed on the Internet; lighting, age of paint, originality of paint, camera, etc. Colors and their sales names are shown for visual reference only.