1972 Chevelle Photo Gallery
[ 1964 ] | [ 1965 ] | [ 1966 ] | [ 1967 ] | [ 1968 ] | [ 1969 ] | [ 1970 ] | [ 1971 ] | [ 1972 ]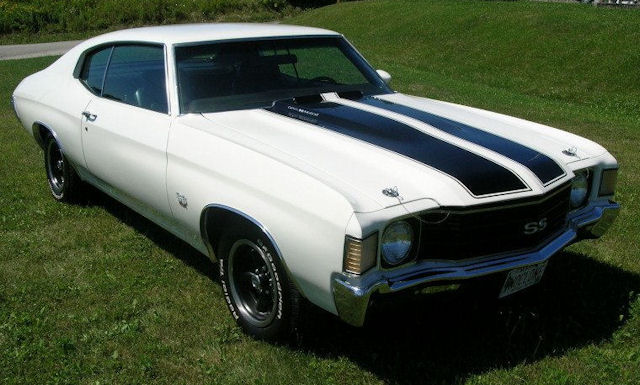 11 11 ~ Antique White Malibu sport coupe w/SS option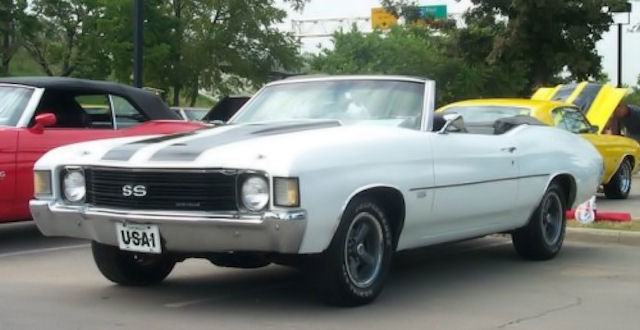 11 B ~ Antique White Malibu convertible, black convertible top w/SS option

14 14 ~ Pewter Silver Malibu sport coupe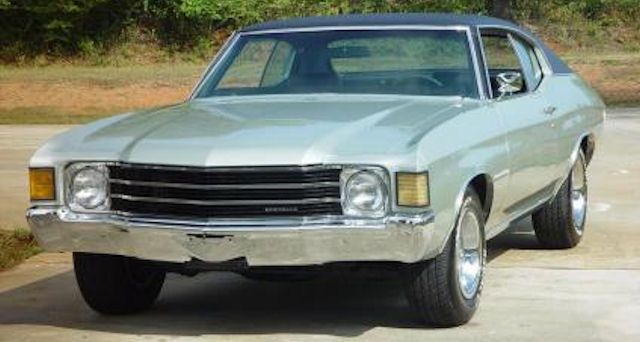 14 B ~ Pewter Silver Malibu sport coupe, black vinyl top ~ Courtesy Doug Garland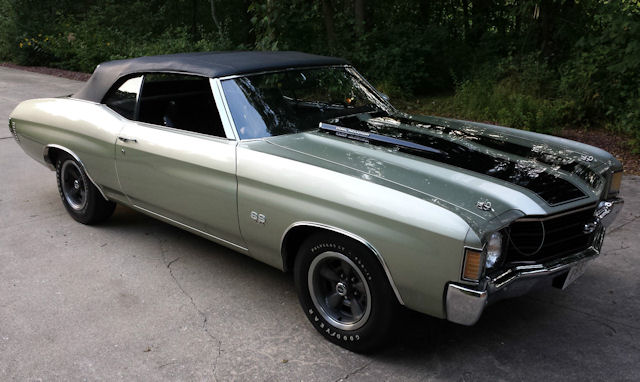 14 B ~ Pewter Silver Malibu convertible, black convertible top w/SS option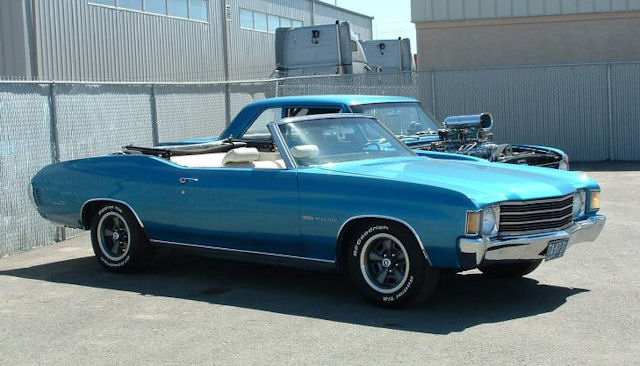 24 A ~ Ascot Blue Malibu convertible, white convertible top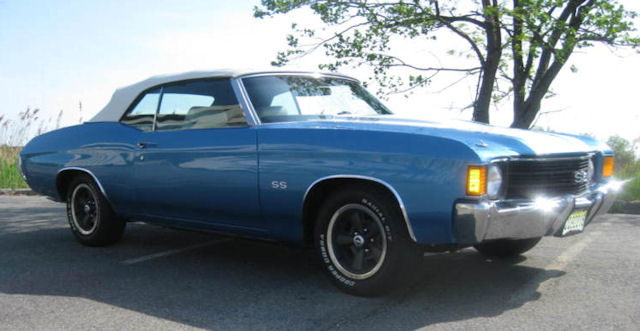 24 A ~ Ascot Blue Malibu convertible top w/SS option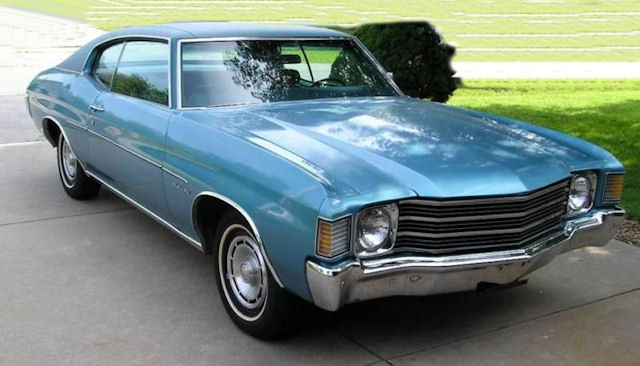 24 D ~ Ascot Blue Malibu sport coupe, blue vinyl top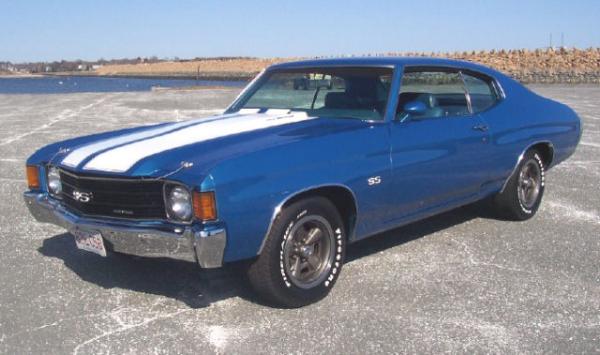 26 26 - Mulsanne Blue Malibu sport coupe w/SS option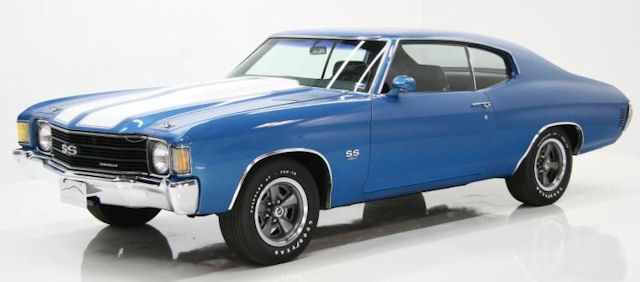 26 26 ~ Mulsanne Blue Malibu sport coupe w/SS option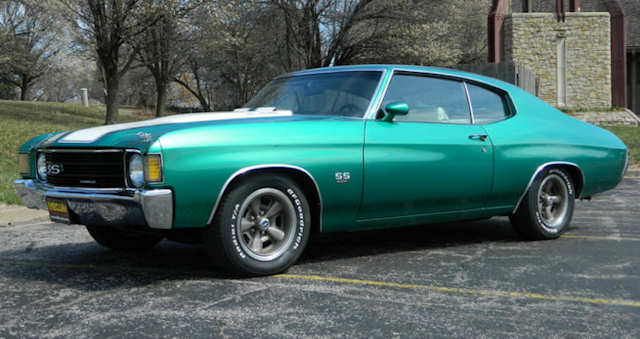 36 36 ~ Spring Green Malibu sport coupe w/SS option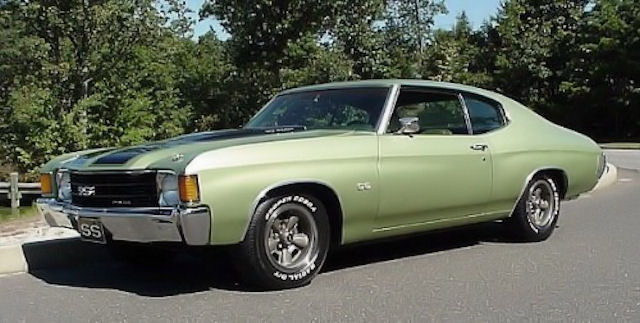 43 43 ~ Gulf Green Malibu sport coupe w/SS option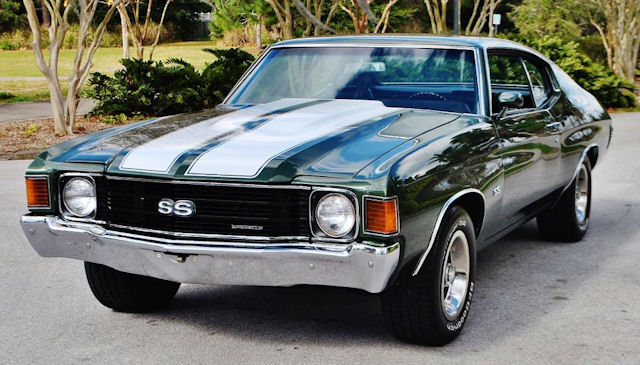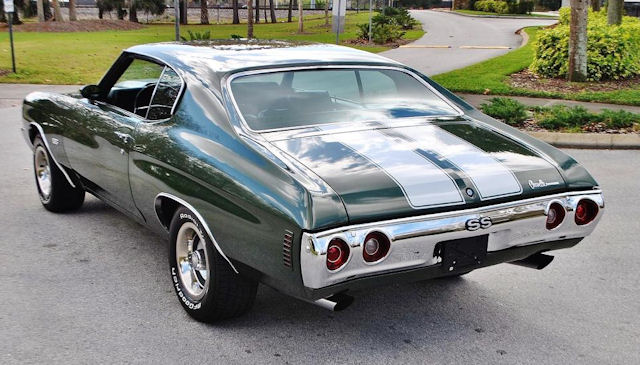 48 48 ~ Sequoia Green Malibu sport coupe w/SS option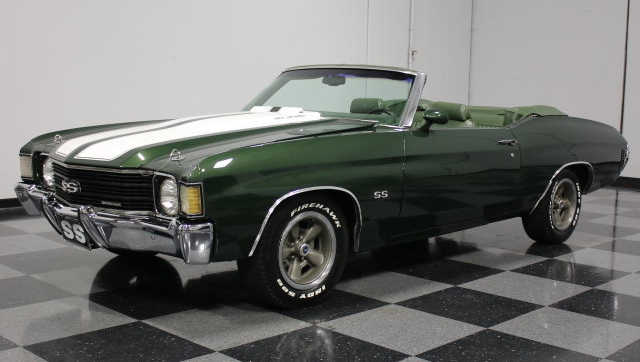 48 B ~ Sequoia Green Malibu convertible, black convertible top w/SS option

48 G ~ Sequoia Green Malibu sport coupe, green vinyl top w/SS option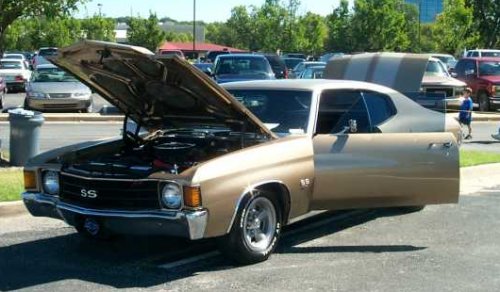 50 50 ~ Covert Tan Malibu sport coupe w/SS option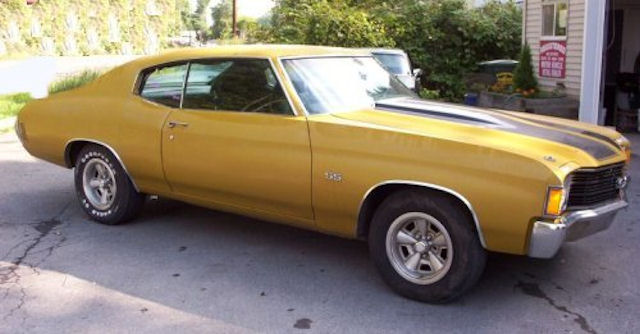 53 53 ~ Placer Gold Malibu sport coupe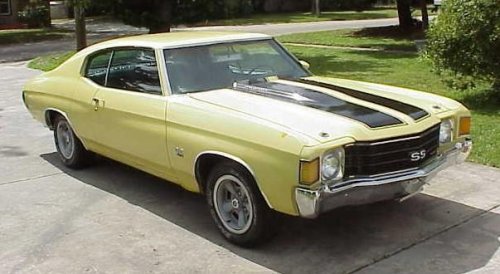 56 56 ~ Cream Yellow Malibu sport coupe w/SS option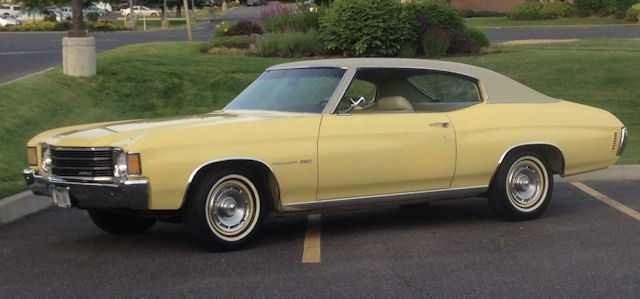 56 F ~ Cream Yellow Malibu sport coupe, light covert vinyl top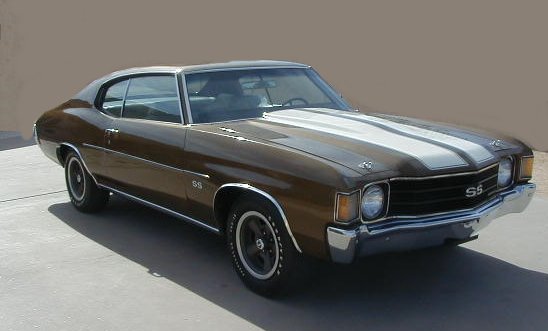 57 57 ~ Golden Brown Malibu sport coupe w/SS option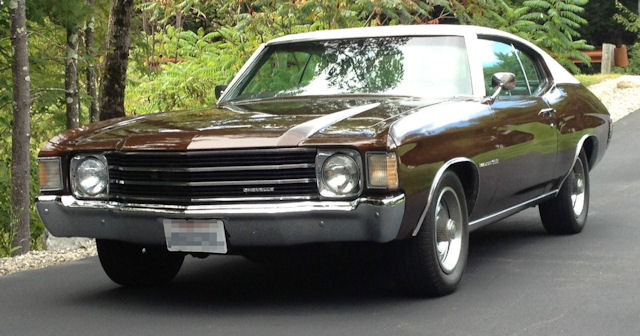 57 T ~ Golden Brown Malibu sport coupe, light covert vinyl top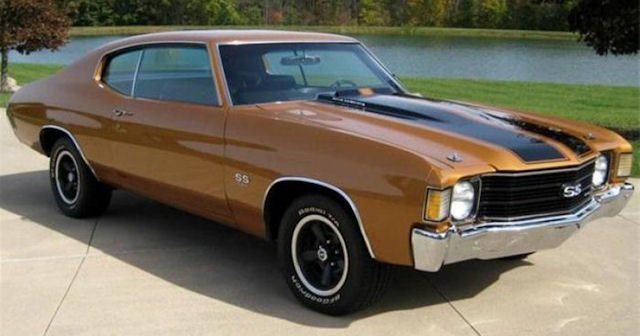 63 63 ~ Mohave Gold Malibu sport coupe w/SS option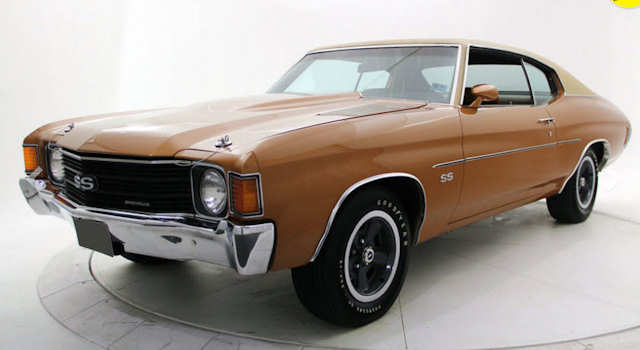 63 63 ~ Mohave Gold Malibu sport coupe, medium tan vinyl top w/SS option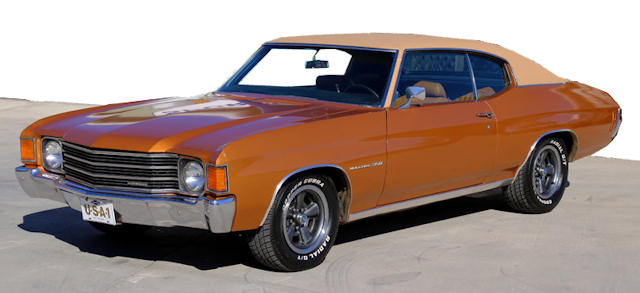 63 F ~ Mohave Gold Malibu sport coupe, medium tan vinyl top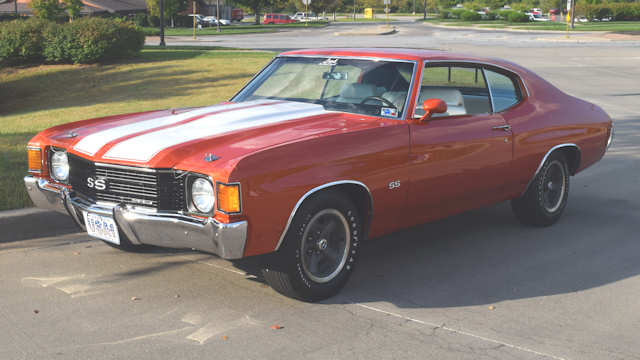 65 65 ~ Flame Orange Malibu sport coupe w/SS option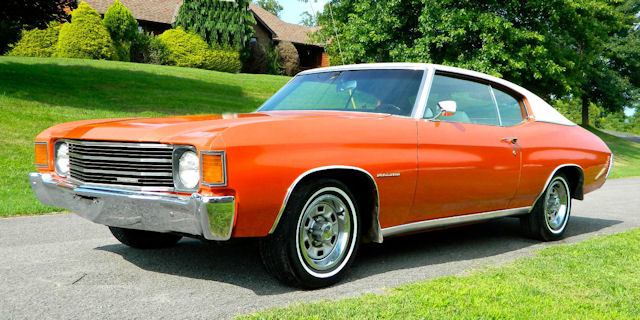 65 A ~ Flame Orange Malibu sport coupe, white vinyl top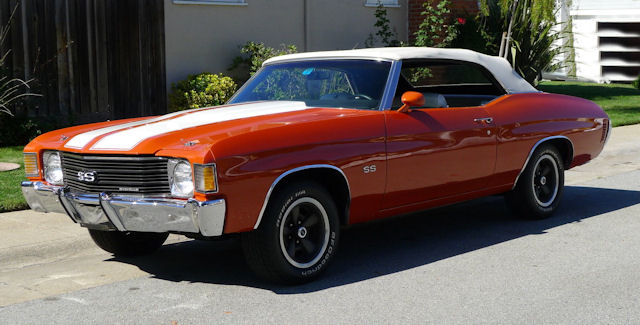 65 A ~ Flame Orange Malibu convertible, white convertible top w/SS option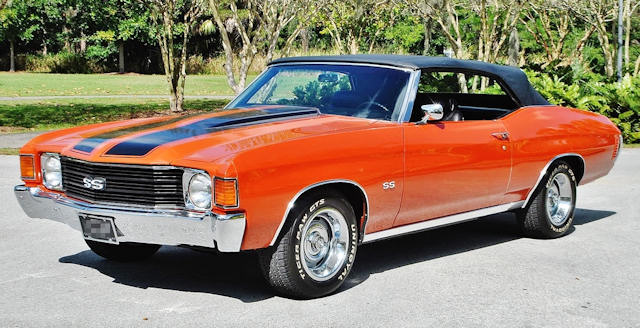 65 B ~ Flame Orange Malibu convertible, black convertible top w/SS option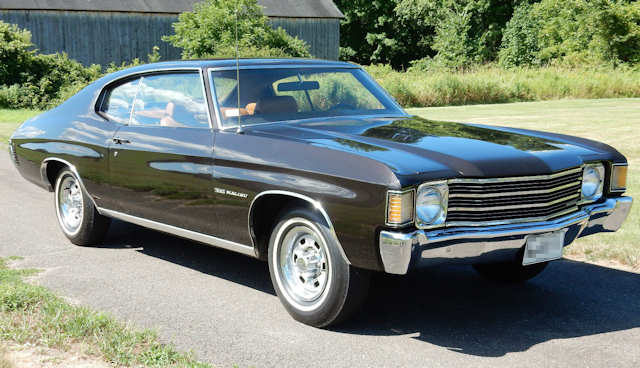 68 68 ~ Midnight Bronze Malibu sport coupe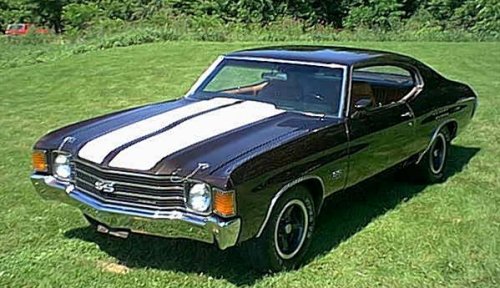 68 68 ~ Midnight Bronze Malibu sport coupe w/SS option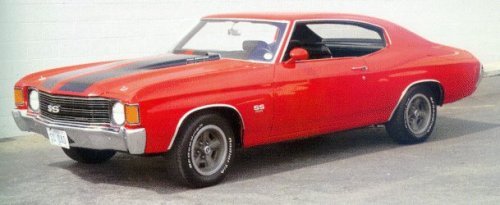 75 75 ~ Cranberry Red Malibu sport coupe w/SS option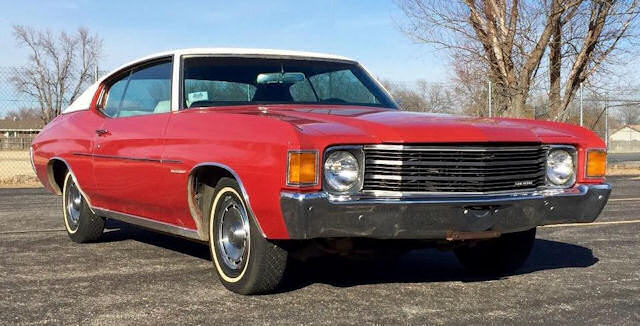 75 A ~ Cranberry Red Malibu sport coupe, white vinyl top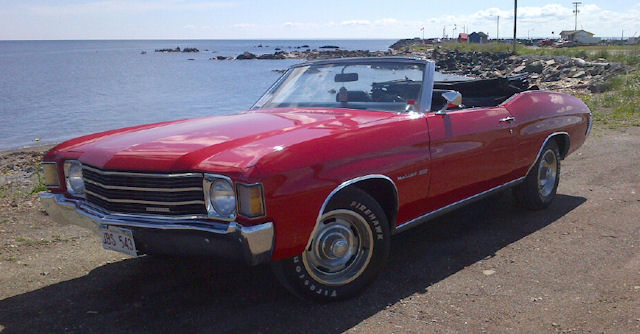 75 B ~ Cranberry Red Malibu convertible, black convertible top - Courtesy Gino Doucette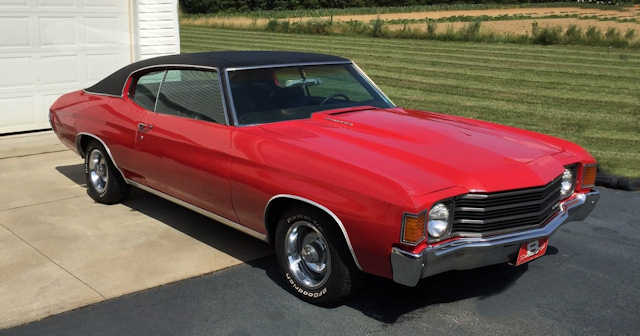 75 B ~ Cranberry Red Malibu sport coupe, black vinyl top
Two-Tone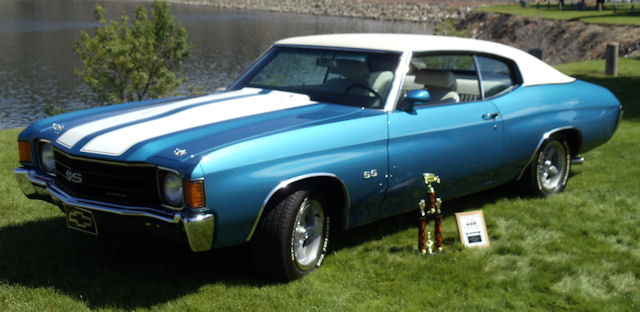 26 11 ~ Mulsanne Blue/Antique White Malibu sport coupe w/SS option - Courtesy Roger Ferguson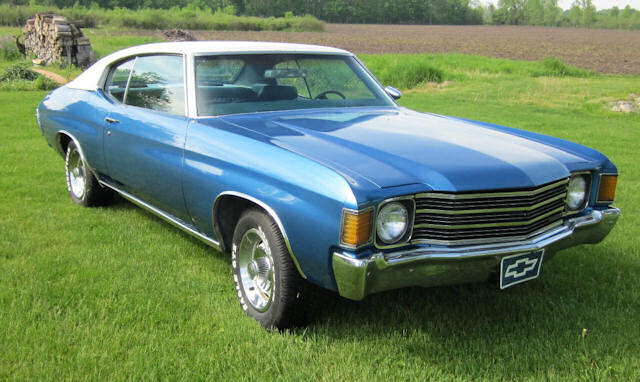 26 11 ~ Mulsanne Blue/Antique White Malibu sport coupe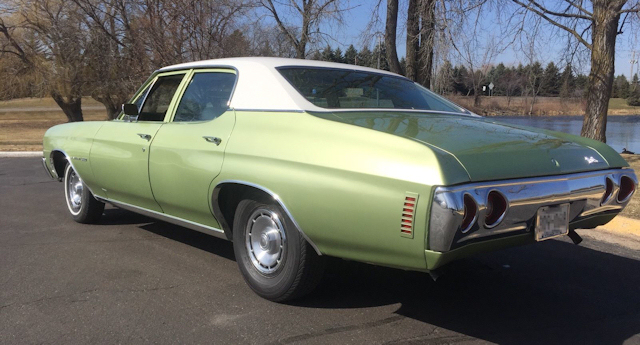 43 11 ~ Gulf Green/Antique White Malibu sedan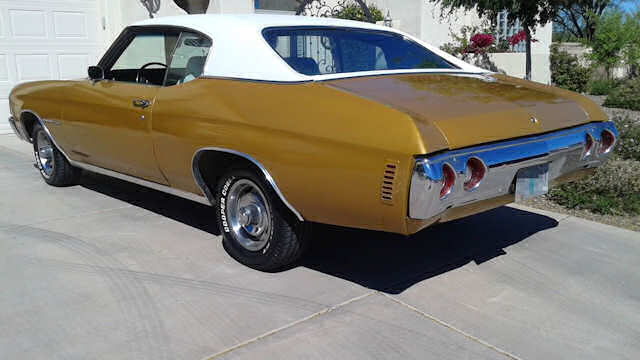 53 11 ~ Placer Gold/Antique White Malibu sport coupe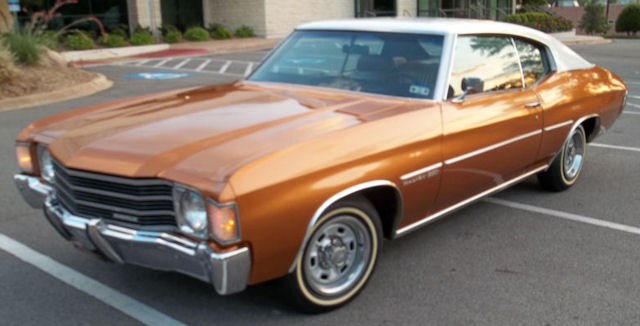 63 11 ~ Mohave Gold/Antique White Malibu sport coupe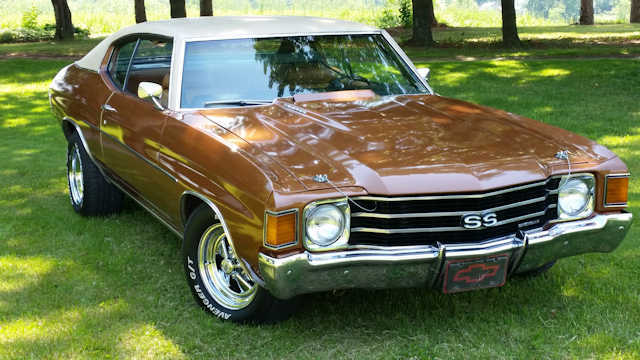 63 11 ~ Mohave Gold/Antique White Malibu sport coupe~ Courtesy Jerry Pennypacker
ZP3 Special Paint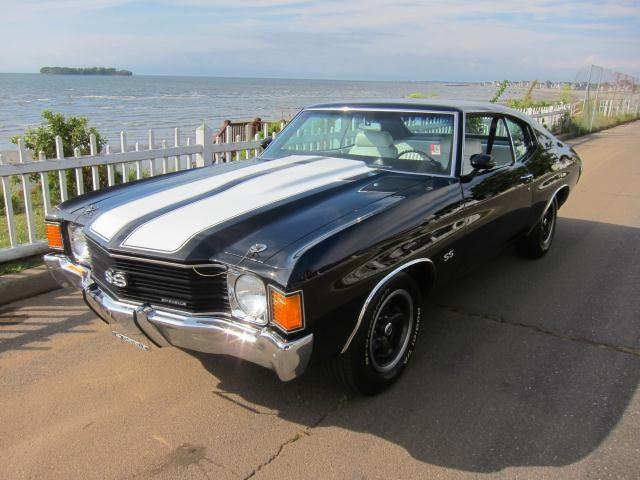 Special order Tuxedo Black. What's different here is even though this was ordered under RPO ZP3, Kansas City still used paint code of 19 19.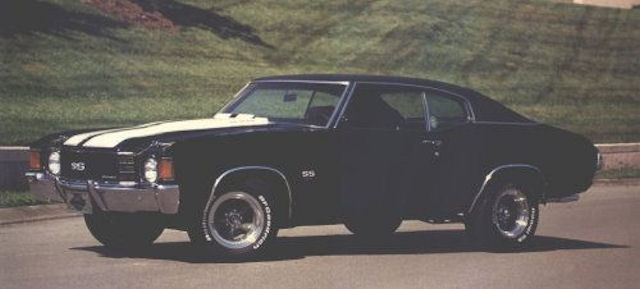 ZP3 ~ Tuxedo Black Malibu sport coupe, black vinyl top w/SS option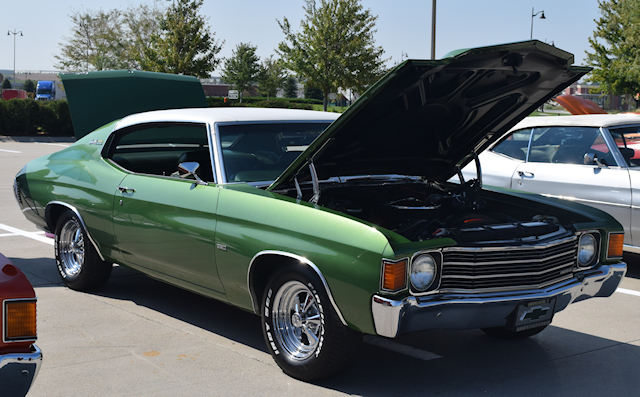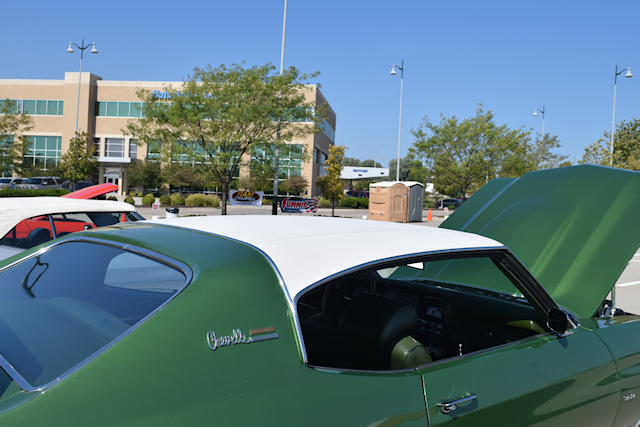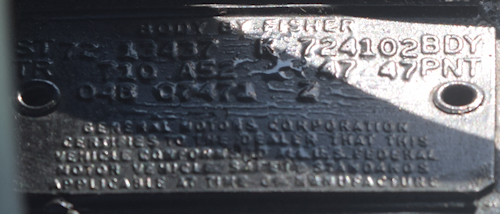 Special Paint base Chevelle sport coupe in paint code 47 47 - Corvette Elkhart Green. This is the second 1972 Chevelle from KC with this paint code. Noted on the build sheet of this particular car are, "ZONE WHSE ACCT" and "ALL UNITS MUST BUILD WEEK OF 4-14-72." There is nothing on the build sheet that's visible noting the 1972 Buick Sun Roof-style vinyl top. Whether this was done with all of these special run Chevelles or done as an aftermarket ploy isn't known.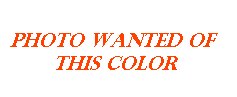 43 11 ~ Gulf Green, Antique White
48 11 ~ Sequoia Green, Antique White
57 11 ~ Golden Brown Antique White
65 11 ~ Orange Flame, Antique White
---
If you have pictures of your favorite 1972 Chevelle you'd like to share, especially one of a color I don't have yet, please contact me here.
Disclaimer: Paint colors depicted on this page may or may not be original. Many factors go into how any color is displayed on the Internet; lighting, age of paint, originality of paint, camera, etc. Colors and their sales names are shown for visual reference only.