Engine Mounts (Group 0.027) & Frame Stands (Group 0.029)
Various engine mounts (those that bolt to the engine itself) and frame stands (on the front crossmember) were used throughout the years. Only those for Chevelles are listed here and only service replacement units are listed. Service replacement units may vary from original equipment. For original equipment part numbers it is suggested you pick up a copy of your specific year factory assembly instruction manual.
Group 0.027 - Mounting Assembly
3990914 ~ 1964-1967 283/327 - Type A
(Recommended replacement with locking tab and must be used with 3872815/816 frame stands)
3990914 ~ 1968-1972 307
3990918 ~ 1970-1972 350
3990916 ~ 1966-1967 396 (Type C)
3990918 ~ 1968-1972 396/402/454
Group 0.028 - Frame Stands
3840755 L.H./3840756 R.H. ~ 1964-1967 283/327
3980707 L.H./3980708 R.H. ~ 1968-1972 307
3980711 L.H./3980712 R.H. ~ 1968 327, 1968-1972 350
3872815 L.H./3972816 R.H. ~ 1965-1967 396
3980711 L.H./3980712 R.H. ~ 1968-1972 396/402/454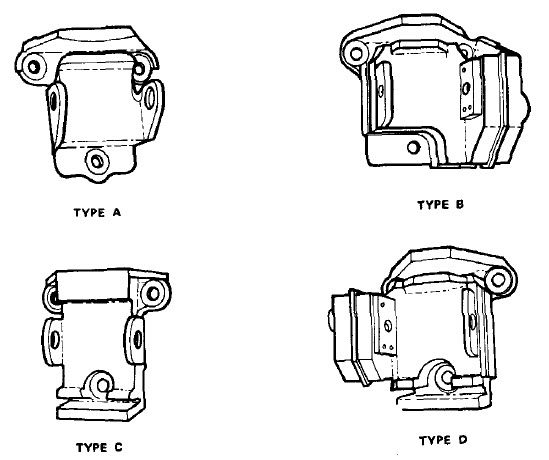 1964-1967 Frame Mounts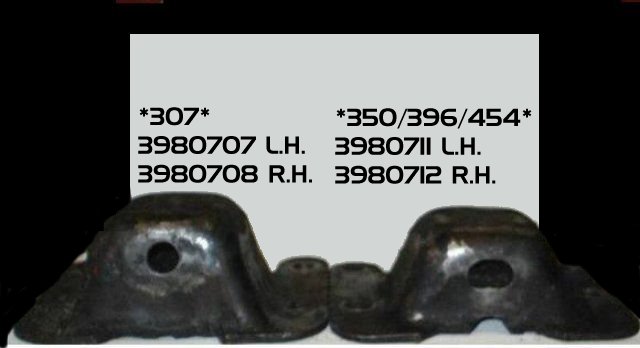 1968-1972 Frame Mounts
Early Chevrolet engine mounts had a tendency to separate the metal plate from the rubber. This could, and sometime did, result in the driver side of the engine lifting due to engine torque and jamming the accelerator in the open position.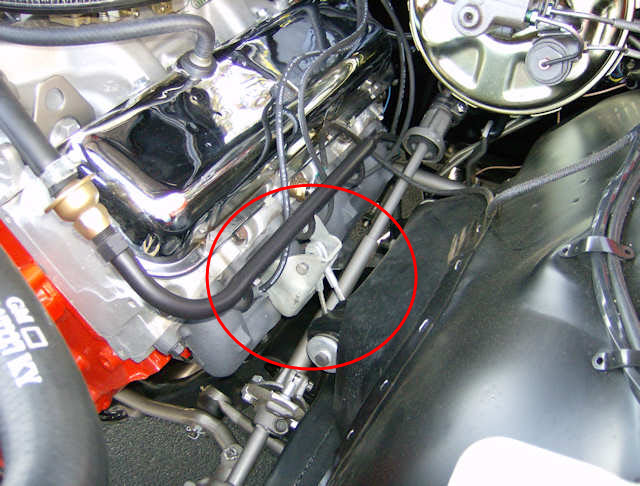 This 'CABLE UNIT, engine stop lift' was a temporary fix for the problem until a sufficient number of engine and frame mount kits could be distributed to dealers to help solve the issue. Although shown here on a 1969 396 engine these are only listed in GM's parts book for 1968 and 1969 Chevy passenger, Chevy II, and Camaro; they are not listed for Chevelles which is odd since 1968 saw the introduction of the throttle cable linkage in lieu of a solid rod used up through 1967. Many 1964-1967 engine mounts (both small block and big block) were eventually replaced with engine mounts featuring a lock tab that would restrain a broken mount keeping the engine from lifting off the frame stand.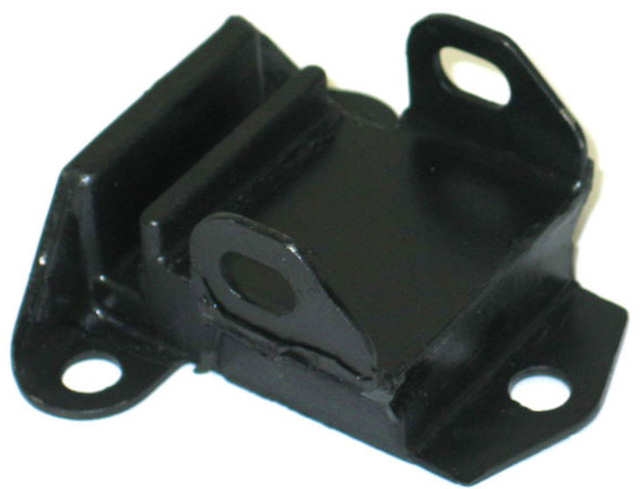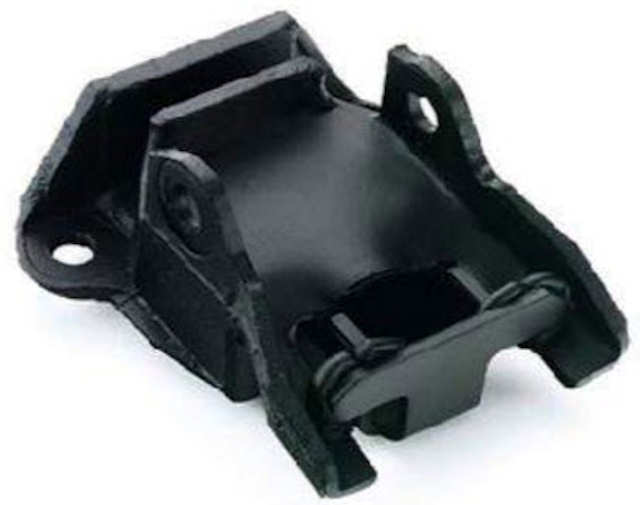 Comparison of non-locking engine mount (top) and later locking engine mount (bottom). On some models of Chevelles the frame stand would also need to be change to accommodate the newer locking engine mount.