Baltimore, Maryland ~ Z15 SS 454 CONVER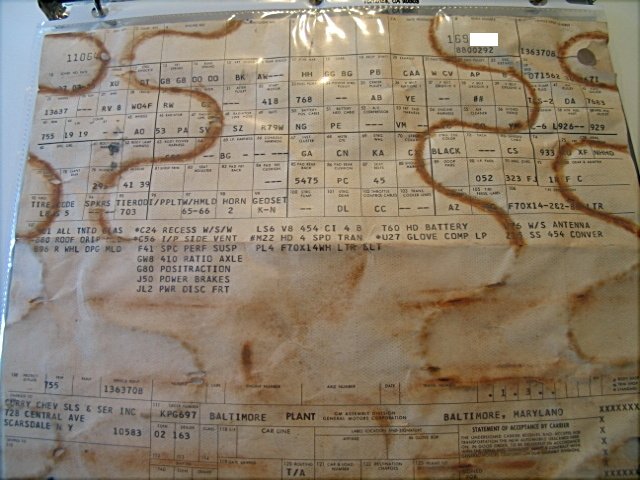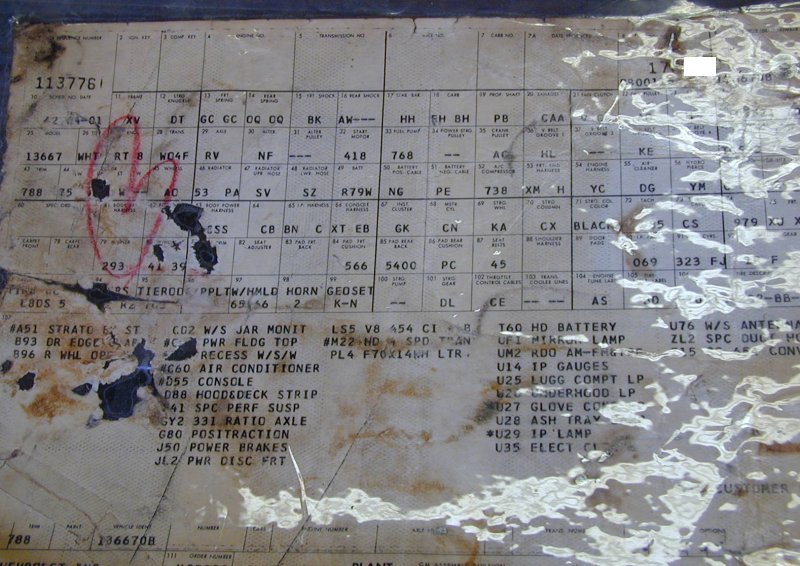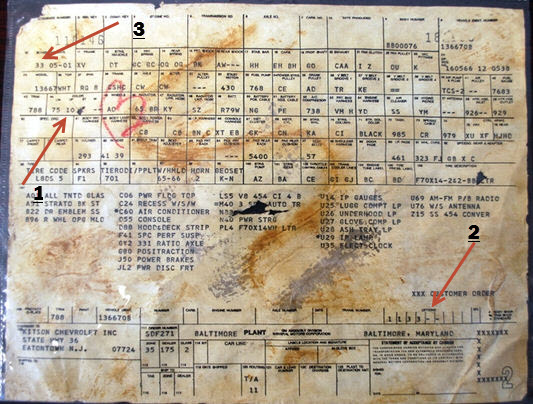 A good example of a fake build sheet that's been 'aged' to appear correct.
(1) 75 10 paint code on a convertible.
(2) The lack of option code for Air Conditioning.
(3) Wrong sequence date for a Baltimore 05-01 car.
There are more things wrong but we don't want to give these scammers too much information.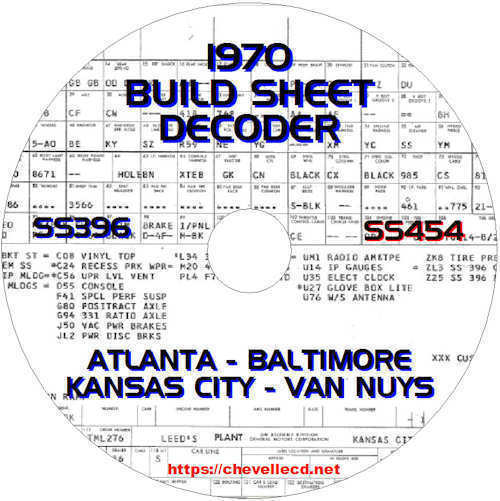 1970 SS696/SS454 Atlanta, Baltimore, & Kansas City build sheet decoder now available!