1969 Chevelle Chambered Exhaust
A number of early SS396 Chevelles were equipped with chambered exhaust. Those with the optional L34 and L78 engines, including those L78 engines with the L89 aluminum head option, received the chambered exhaust as standard equipment and could be ordered on the base L35 as well as the COPO 427 under RPO NC8 and 4,143 Chevelles were so ordered; the chambered exhaust option was not available on the El Camino with the SS396 option.
The chambered exhaust was basically a straight pipe exhaust with crimps in the pipes and did not have the typical muffler pieces. The downside is this system was not adept at keeping noise levels at an acceptable level for many law enforcement entities. GM complied with local and state authorities and removed the system as standard equipment on November 28, 1968. The system was retained as an option for all big-block Chevelles (except the El Camino) for the remainder of the 1969 model year.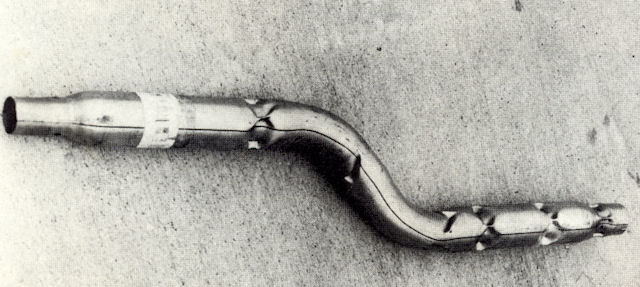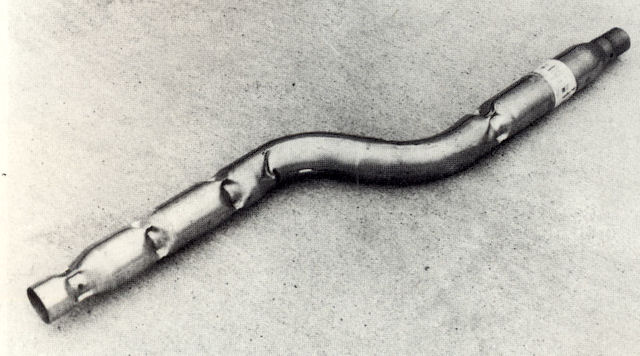 Note crimps in the pipes designed to help reduce noise. Shame it didn't work better as far as law enforcement is concerned. These are available in the aftermarket for around $600. Ground Up is one such supplier.