Kansas City, Missouri Broadcast Copy sheets
The following information is reprinted with the permission of Mr. Fred Aldrich, a.k.a. The Chevelle Engineer. Data presented are the same from his popular website with only minor changes to spelling and overall format. Mr. Aldrich passed away in 2011 and graciously allowed me to use some information from this website before his passing.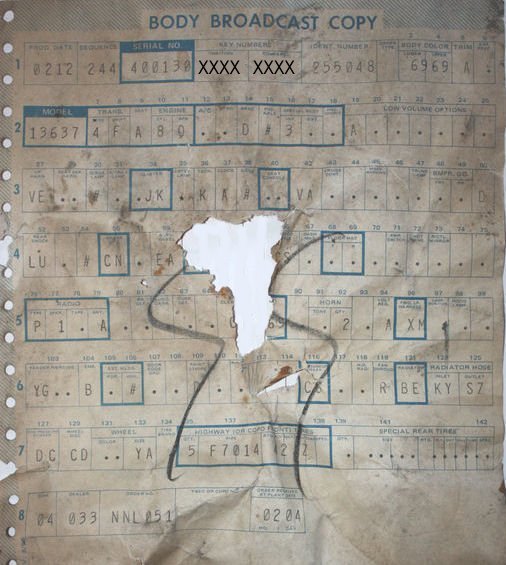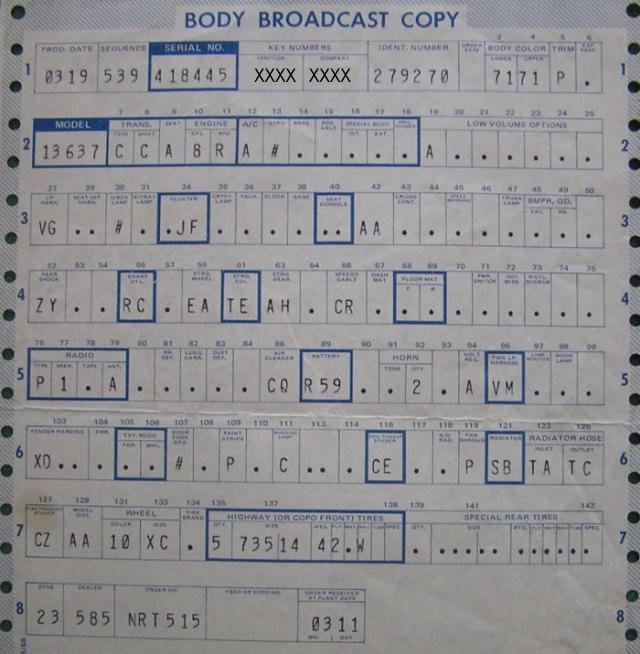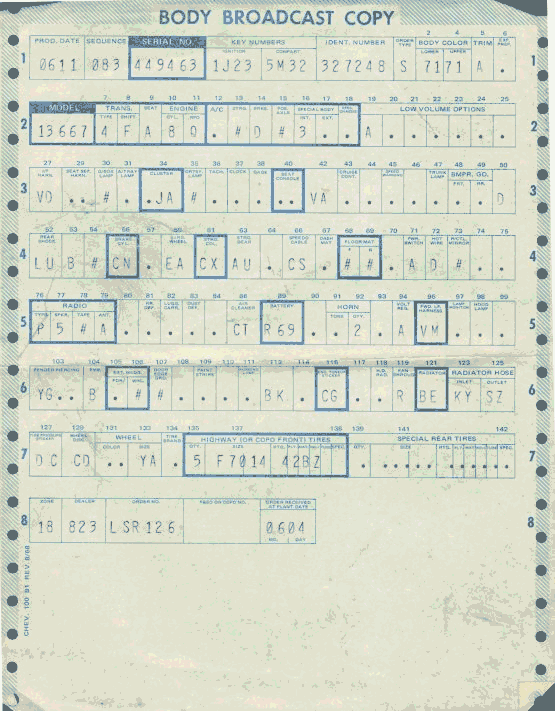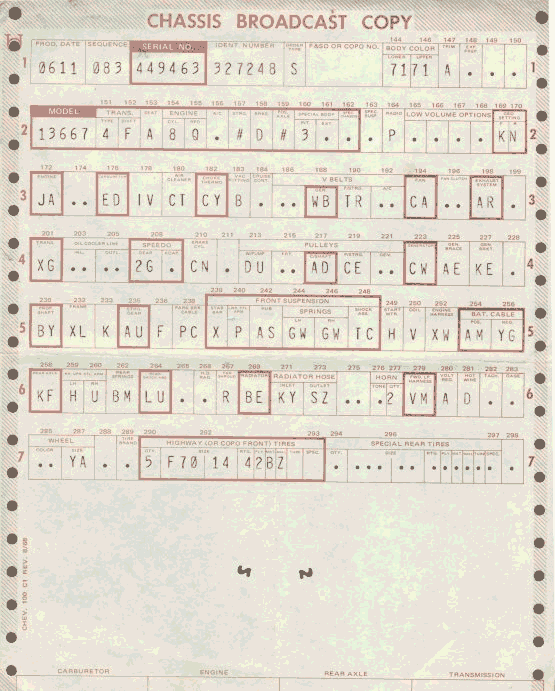 Note upper body color is shown as code 71, same as lower body color, even though this is a convertible.
SS 396 Engine codes:
S - L34
Q - L35
T - L78