1966 Chevelle Front and Rear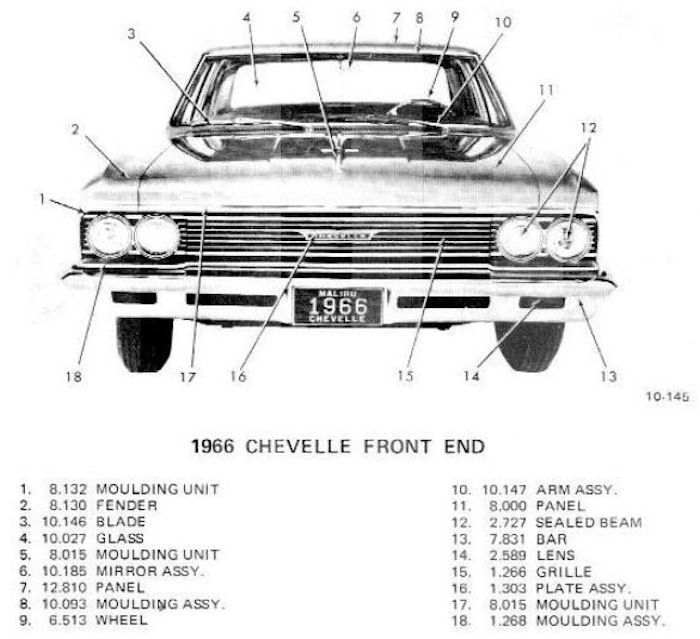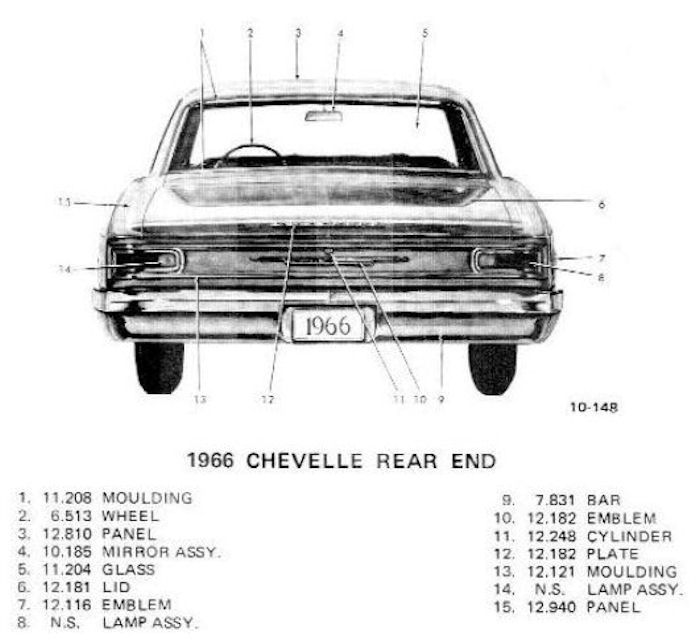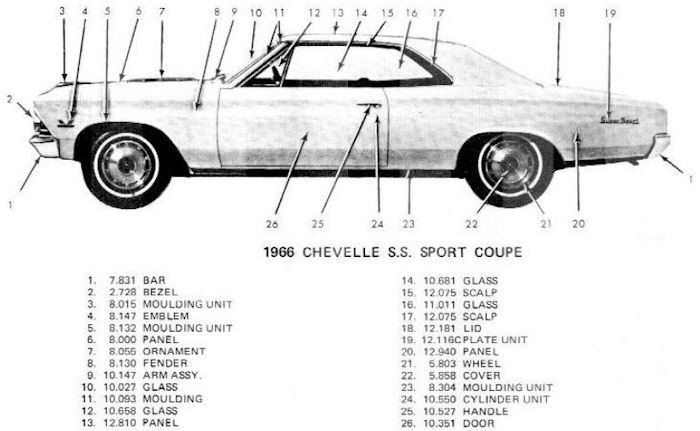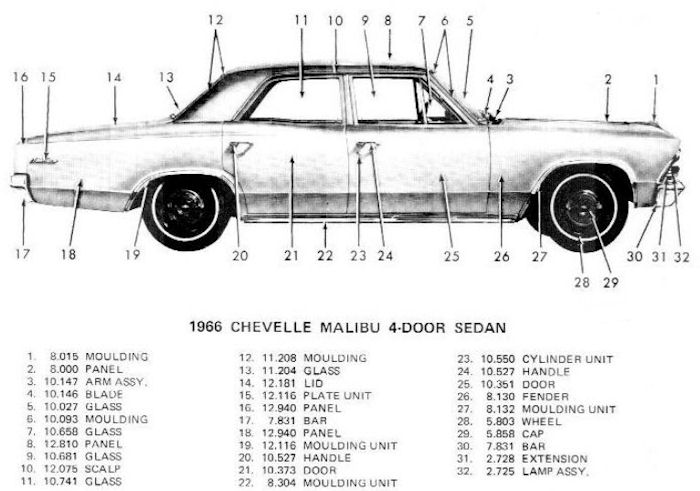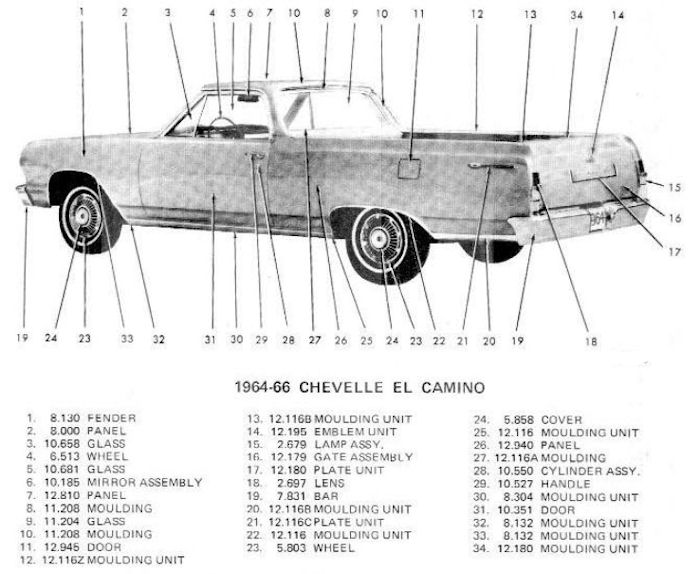 Chevelle SS396
The C__H__E__V__E__L__L__E script nameplate* is moved back to the cove on the SS396 along with the SS396 badging on the right. Note this cove is painted body color...


...while this SS396 cove is blacked out. Research indicates only very early model year 1966 SS396 Chevelles had this application but many dealers painted this area to help sales and many owners today appreciate the contrast.


Chevelle Malibu
The Malibu rear cove received additional brightwork around the center section. A redesigned C_H_E_V_E_L_L_E nameplate was moved to the top of the trunk lid panel and a new emblem graced the cove.


Chevelle 300/300 Deluxe
On the Chevelle 300 Deluxe the rear cove is painted lower body color with bright trim limited to the tail lamp housing. An elongated C__H__E__V__E__L__L__E script nameplate graced the center of the cove and this was the same script emblem used on the SS396.