1964 Chevelle Production Numbers by Individual Plant
[ 1964 ] | [ 1965 ] | [ 1966 ] | [ 1967 ] | [ 1968 ] | [ 1969 ] | [ 1970 ] | [ 1971 ] | [ 1972 ]
Month
Atlanta-A
Baltimore-B
Fremont-H
Kansas City-K
Van Nuys-L
August (1963*)
08E
n/a
n/a
n/a
n/a
n/a
September
100001-104537
100001-103560
100001-100451
100001-103728
100001-103705
October
104538-112144
103561-111881
100452-102188
103729-112794
103706-110154
November
112145-119090
111882-120581
102189-104722
112795-123237
110155-116126
December
119091-125586
120582-128573
104723-106755
123238-134615
116127-121865
January (1964)
125587-132435
128574-137282
106756-107890
134616-146202
121866-127967
February
132436-139212
137283-144664
107891-109165
146203-156562
127968-133706
March
139213-142506
144665-152689
109166-111617
156563-168066
133707-139065
April
142507-148384
152690-160879
111618-114646
168067-180418
139066-144413
May
148385-155457
160880-169999
114647-117931
180419-192054
144414-150068
June
155458-161883
170000-178695
117932-121788
192055-204392
150069-156331
July
161884-168940
178696-187043
121789-125773
204393-216849
156332-160358
Total
358,963(1)(2)
68,940
19.20%
87,043
24.25%
25,773
7.18%
116,849
32.52%
60,358
16.81%
Just for fun...Daily Production
1964
Atlanta
Baltimore
Fremont
Kansas City
Los Angeles
* Although there were 1964 Chevelles with body dates in August 1963, August and September totals are listed in September only.
The GM report indicates there were 15 Chevelles built at the Framingham plant but this in not confirmed.
The total production figures above for Chevelles are for U.S. and domestic export. Canadian Classic Chevelles reports there were 14,583 1964 Chevelles assembled in Canada.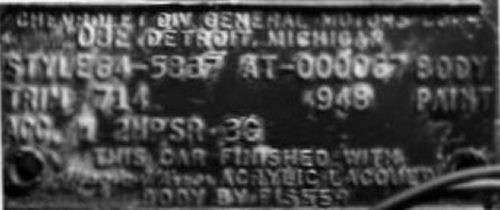 (1) Chevrolet's published figure for the 1964 model year are 370,834 units.

(2) Not shown are production figures for Framingham due to extremely short production cycle; June 1964 shows a last VIN of 100012 and July shows a last VIN of 100015 for a total of 15 units.

Subtracting the total of last reported VINs of each plant (358,963 + 15 from Framingham) from the published figure leaves 11,856 units unaccounted for; that is 11,856 more Chevelles reported built than there are VINs for them.

Canadian Classic Chevelles & Beaumonts puts Canadian production totals at 14,583 while GM's figures puts the number at 16,285.

A reported 1,076 Chevelles were built in Port Elizabeth, South Africa.


GM of Canada documentation report shows 474 Malibu SS convertibles produced for sale in Canada.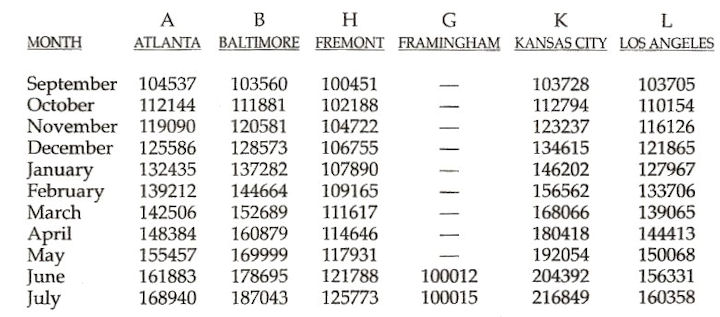 Caveats and Disclaimers:

The numbers shown are reported last VINs from each plant per month. The numbers above those in red are instances of matching VIN and Fisher Body plates to show VINs/body dates outside the published numbers. The Fisher Body Number plate build week not match the calendar week; meaning an example body date of 04A may not be the first physical or even calendar week of April. Productions are scheduled well in advance of actual build date and given it takes 3 to 4 days to physically build the car once it is scheduled, you can see where the body date will not always match up with the VIN sequence. Obviously the body plates, and the associated information, are stamped when the cars are scheduled, not as they roll by a particular station. Cars with 04A body dates may run into week 04B of production. GM wouldn't just toss out the existing body number plates with 04A just because the car didn't physically get completed until the following week.
In reality, don't place too much emphasis on the body date as opposed to the last reported VIN for a given month. The anomalies shown are shown for that very reason. It does happen and that should not be a basis for worry that your car may have had the body plate (trim tag) and/or VIN altered.
If you have trim tags/VINs plates with dates and sequence numbers that don't fall into the range of those shown below, please email me the trim tag and sequence number and I'll post the oddity. Email it to me via my contact page.