1972 Chevelle Trivia
[ 1964 ] | [ 1965 ] | [ 1966 ] | [ 1967 ] | [ 1968 ] | [ 1969 ] | [ 1970 ] | [ 1971 ] | [ 1972 ]
Any interesting trivia for 1972 Chevelles? Let me hear from you and be sure to specify 1972 trivia.
»» All 1972 body styles have vented gas caps.
»» One could not order the LS5 engine in any 1D37, 1D67, or 1D80 Malibu series Chevelle without ordering the Z15 SS option as well. Monte Carlo did not offer an SS option as it had in 1970 and 1971 but, little known, one could order the LS5 in a 1H57 Monte Carlo with Monte Carlo Custom option, RPO Z03.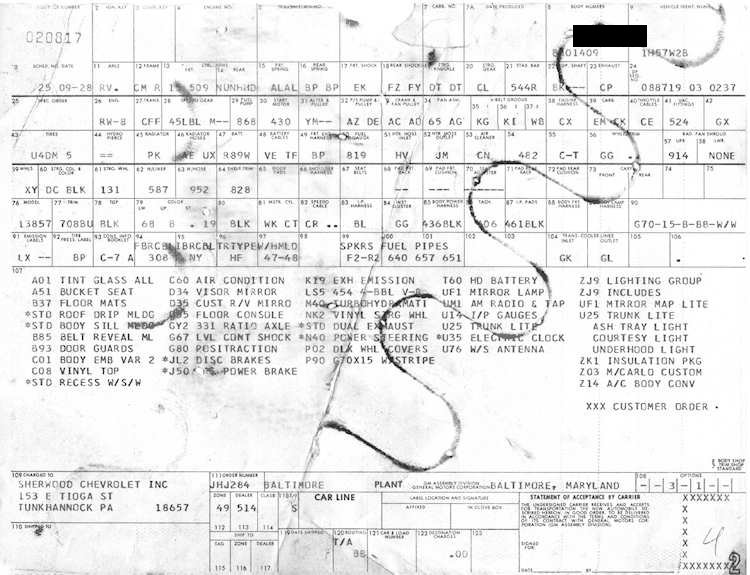 »» Several owners have reported that under their vinyl top the roof was not painted and some say theirs was. Here is a late March Kansas City Malibu sport coupe, Cranberry Red Chevelle with factory black vinyl top removed, note top is painted red and even the D88 stripes have been applied as well before the vinyl top was added.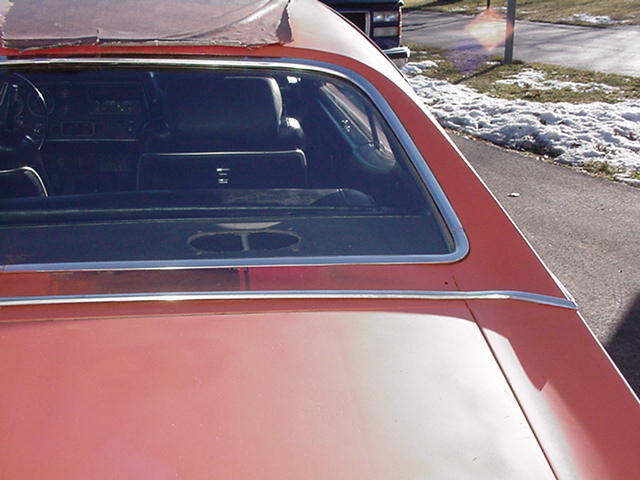 If you have a 1972 Chevelle (or other year) that you can verify the plant, original paint code on trim tag, and body date of production or VIN sequence number and show the top was painted or bare metal, please contact me with photos and information.
»» 1972 saw little changes from 1971 and most were cosmetic as far as the body and interior are concerned. The split, or double, parking lamp gave way to a single unit and a small change in the tail lamps from 1971.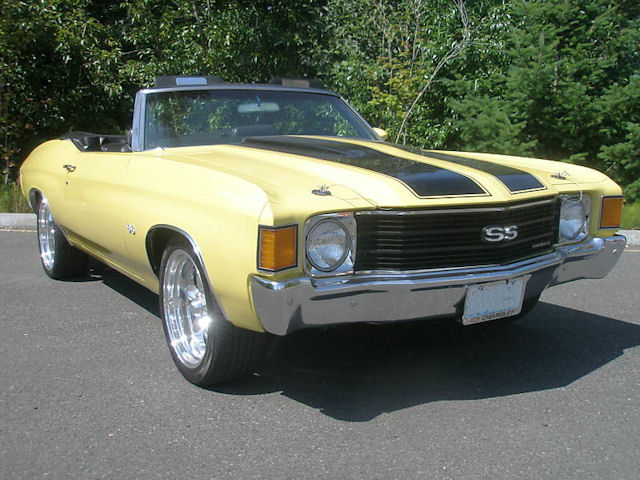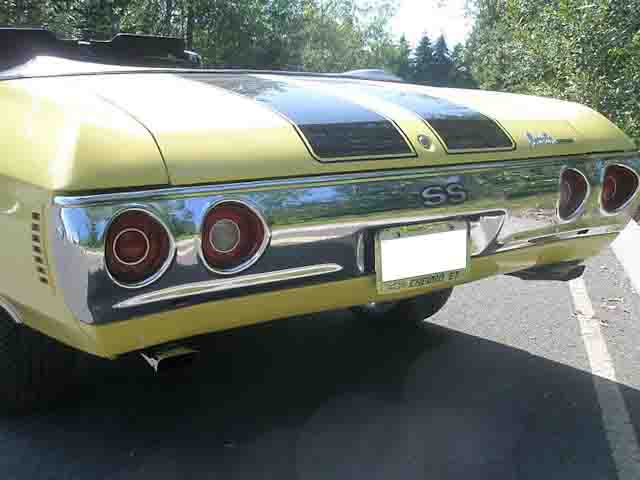 »» Interior colors were limited and now was down to 16 choices of material and colors. Bucket seats no longer had a separate code from bench seats. Rather, the trim code on the Fisher Body Number plate (aka, trim tag or cowl tag) would designate a bench seat with "A52" and bucket seat with "A51" following the trim code itself.
»» A front bench seat and H.D. floor-shifted 3-speed transmission was standard on SS-optioned Chevelles but the SS454 optioned Chevelles were limited to either the H.D. Muncie M22 4-speed or the H.D. TH400 automatic transmission. Bucket seats were optional on the Malibu sport coupe, Malibu convertible, and the Malibu series sedan pickup (1D80) whether SS optioned or not. The standard bench seat was cloth and coated fabric with an all vinyl bench seat being a $19.00 option. Since the optional buckets seats were always coated fabric the cost of the bucket seats was for the pair of seats themselves and no addition cost beyond the $140.10 was added.
»» Here's why black stripes were not offered on Metallic Bronze Chevelles: