1969 Chevelle Fisher Body Number Plate (a.k.a. trim tag) Decoding
Select an assembly plant
1964 | 1965 | 1966 | 1967 | 1968 | 1969 | 1970 | 1971 | 1972
Atlanta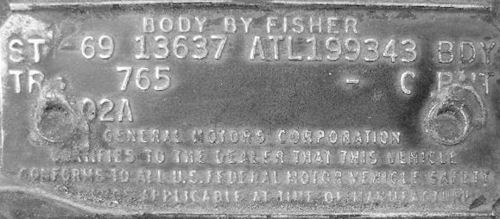 Atlanta
Baltimore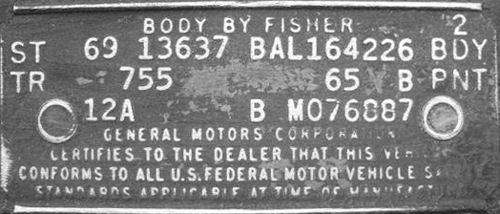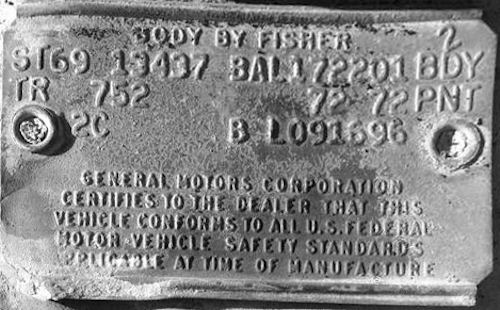 Baltimore
Some time during the week of 12A Baltimore changed the physical size of their trim tags from 1-3/4" x 4" to 2-3/16" x 3-1/2".
Fremont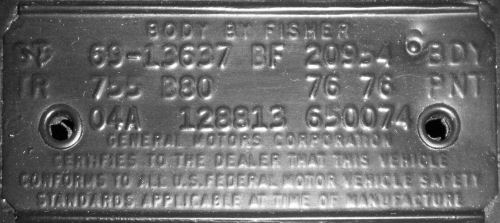 Fremont
All 1969 Fremont at least all 13617, 13436, and 13639 styles have the RPO code B80 for Roof Drip Molding
All 1969 Fremont 13680 El Caminos have the RPO codes B80 and B90 for Roof Drip Molding & Door Window Frame Molding
Framingham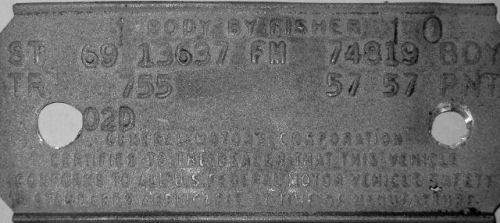 Framingham
Kansas City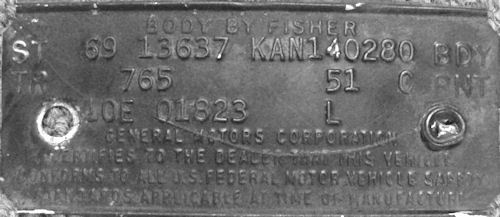 Kansas City
Oshawa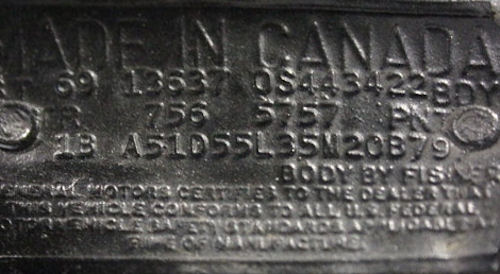 Oshawa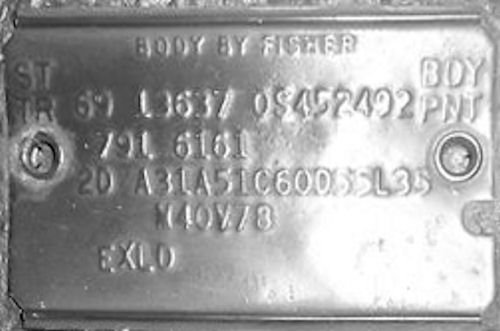 Oshawa variant for export. Note completely different verbiage and EXLD on the bottom line.