1972 Chevelle Dealer Brochures
[ 1964 ] | [ 1965 ] | [ 1966 ] | [ 1967 ] | [ 1968 ] | [ 1969 ] | [ 1970 ] | [ 1971 ] | [ 1972 ]
Any dealer brochures or ad fliers you may have for 1972, they'd be welcomed for display. Contact us for additional information.
Dealer brochures are a snapshot in time and do not always reflect changes made throughout a model year. While interesting to view years later, they should not necessarily be taken as complete or accurate. They are presented here strictly for your enjoyment.
Click any thumbnail view to see the larger image. Due to the size of the images, each will open in a separate browser window. Enjoy!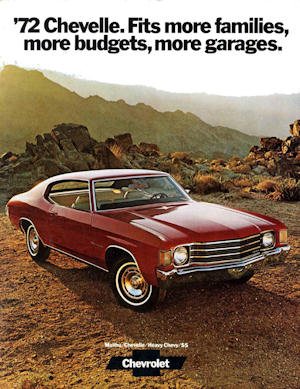 Monte Carlo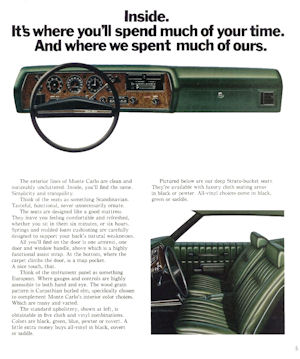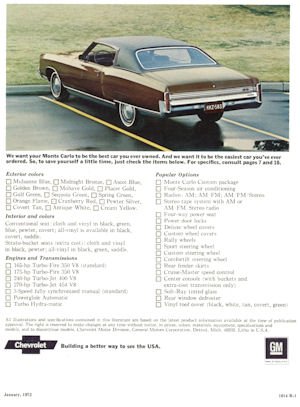 Station Wagon